As we shift to a value-based care system, there have been talks about expanding physical therapists' scope of practice (SOP). But why is there such a discussion in the first place? And what does it mean for therapy clinics regarding potential opportunities and threats? This post takes a deeper dive into the fine details of the impending SOP expansion.
Expanding the Scope of Practice for Physical Therapy
Expanding the scope of practice and relaxing supervision requirements for physical therapy licensees is one of the best strategies for improving the quality of care. Think about it; as a physical therapist, you're adequately trained to perform specific medical procedures and roles, but you aren't allowed to practice them in the real world. So, by extending your scope of practice and lessening supervision requirements, you can help mitigate the following challenges presently facing the health sector:
Lack of Adequate Training by Physicians and Nurses
With their current training, general practitioners aren't qualified to assess and manage musculoskeletal (MSK) conditions. Thus, it makes more sense to task physical therapists (who already have MSK training) with additional duties like injecting a joint, lab tests, and ordering imaging rather than add MSK assessment and management to a physician's or nurse's skill set.
The Sparsity of Qualified Practitioners
Healthcare is one of the industries experiencing a shortage of talents, forcing patients to endure a long waiting list to receive high-quality care. The irony is that the Advanced Practice Practitioner (APP) physical therapists can deliver the same quality care as their qualified counterparts. So why not expand their scope of practice to cut the shortage?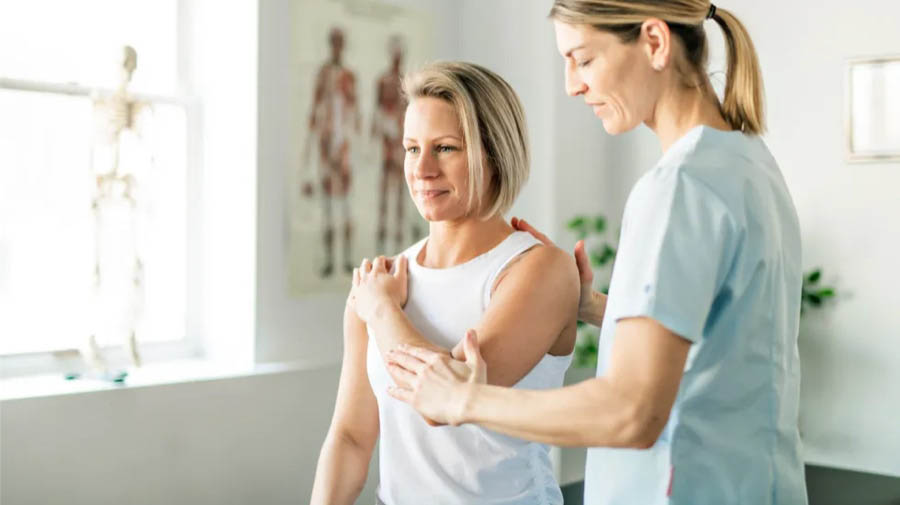 The Ever-Rising Global Burden of MSK Diseases
Conditions like neck pain, osteoarthritis, gout, osteoporosis, lower back pain, etc., have been on the rise worldwide, causing chronic pains and physical disabilities if left alone. And as we mentioned, general practitioners aren't adequately trained to treat these diseases, causing countless patients to be referred to secondary assessment facilities. So, it's high time skilled physical therapists offered a helping hand in assessing and managing physical therapy patients to enable fast and top-quality care provision.
The key takeaway here is that state and federal governments and other relevant bodies should consider relaxing the limitations imposed on physical therapists' scope of practice. But that's not take away the fact that some U.S. states have made significant strides to expand SOP for health care services.
For instance, Governor Tom Wolf of the Commonwealth of Pennsylvania signed an executive order directing the State Department of Health to suspend various regulations and regulatory statutes temporarily. The effect of these suspensions allowed for the expansion of the scope of practice for physical therapists and other healthcare providers. As a result, Pennsylvania physical therapists may perform the following tasks as long as the executive order holds:
History taking and medical screening
Cardiorespiratory physical therapy for COVID-19 patients on ventilation or those who have cardiorespiratory conditions relating to the virus
Administering COVID-19 tests like nasal swabs and recording vital signs
Patient education for those with pre-existing cardiorespiratory conditions
Monitoring patients on ventilators
Teaching patients activities of daily living (ADLs) and use of assistive devices to facilitate discharge
Leveraging telehealth to provide mobility exercises where in-person physical therapy has been suspended
Leveraging telehealth to treat patients with acute and chronic musculoskeletal conditions
Assisting with treatment and education for inpatients who need monitoring overnight
Even better, the American Physical Therapy Association is at the forefront of ensuring that physical therapists seek further education and training, enabling them to provide more advanced healthcare services. The idea is to position physical therapists as professionals 100% qualified for the "diagnosis of, interventions for, and prevention of impairments, activity limitations, participation restrictions, and environmental barriers related to movement, function, and health."
Benefits of Expanding the Scope of Practice for Physical Therapy
Physical therapy scope of practice expansion presents several opportunities both for patients and healthcare providers. We're talking about improved care, cost reduction, faster intervention, diagnostic decision-making accuracy, and many more. Let's expound further:
Improved Quality of Care
MSK physical therapists are 100% qualified to diagnose, assess, and treat conditions like lower back pain, arthritis, osteoporosis, etc., that general practitioners may struggle to provide. And as we mentioned above, the health sector faces a shortage of expert medics. So expanding the scope of practice for physical therapists ensures that patients receive better care in a shorter waiting time.
Accurate Diagnostic Decision-Making
The number of medical malpractice cases that continue to flood our courts due to misdiagnosis is quite frightening. These usually result from tasking a nurse or a physician with diagnosing and treating a condition they hardly know anything about. So the solution lies in expanding the SOP of qualified APP physical therapists who can accurately diagnose and treat such conditions.
Faster Intervention
The waiting time to see a physical therapist is way shorter than that to consult a specialist. So granting a physical therapist the power to order specialized investigations will immensely shorten the time it takes for a patient to receive quality care.
Cost Reduction
Expanding the scope of practice of physical therapists is one of the most cost-saving measures in the healthcare industry. For instance, emergency room use decreases significantly when more healthcare professionals are available to offer treatments outside of hospitals, leading to tremendous annual savings.
Conclusion
Overall, it's accurate to state that expanding the scope of practice for physical therapy is the leeway to more affordable healthcare that's effortlessly accessible and quality-proven. Unfortunately, it still faces fierce opposition from various states like Texas, citing the lack of sufficient skills by physical therapists to take on additional medical roles and activities. But it's only a matter of time before that changes; the American Physical Therapy Association already rolled out an education and training program, enabling its members to further their studies beyond their scope of practice.
Fusion is an all-in-one EMR software trusted by thousands of therapists across the nation. Our tool is tailor-made for physical, occupational, and speech therapy clinics, providing practical solutions and support for different needs such as medical records documentation, revenue cycle management, security & compliance, and more.