Visibly Different
Our EHR presents information visually, so you always know exactly where you are, what you're doing, and where you're going. It's so different that we like to say when you use it, you're working with a VHR—a Visual Health Record.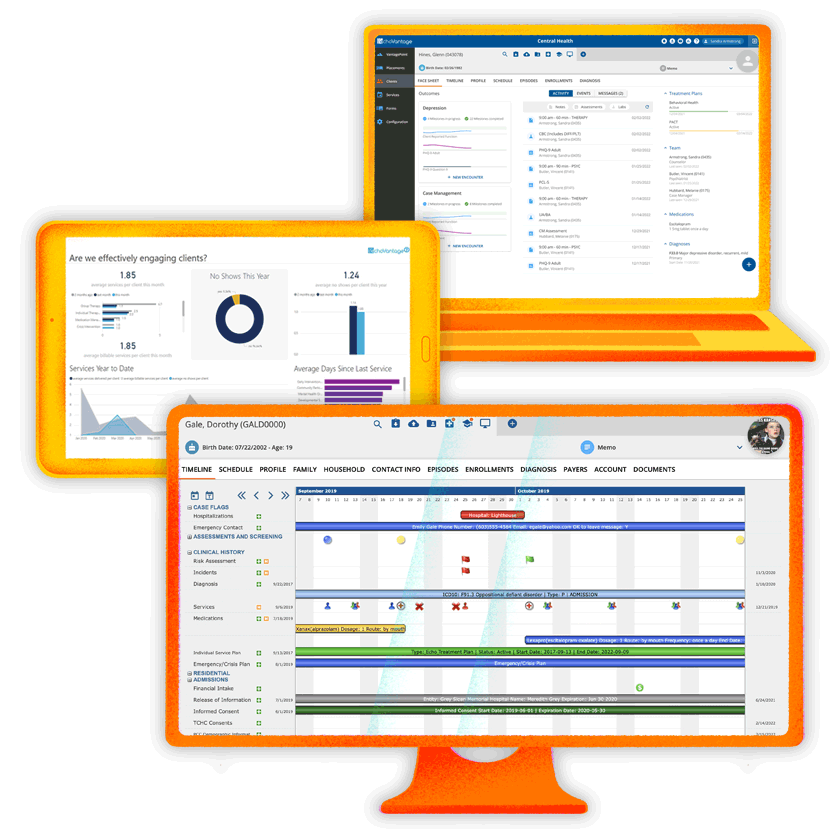 A better interface
Our visual layouts create a user-friendly environment that reduces the keystrokes needed to get you where you need to be. With intuitive graphics and consistent color-coding, you'll quickly feel like you've been using the app for years.
E-Prescribing done right
One-click access lets you review existing medications, create new prescriptions, and process renewals. Integration with DrFirst flags drug-to-drug, drug-to-diagnosis, and drug-to-allergy interactions, so you'll always know your client is in safe hands.
Custom form creation
Form DesignEHR gives you the power to make forms that work the way you work. Smart forms can automatically preload data, perform calculations, or add any other logic you require.
Questionnaires, intake forms, progress notes … we'll show you how to use the tool, then let your imagination take over.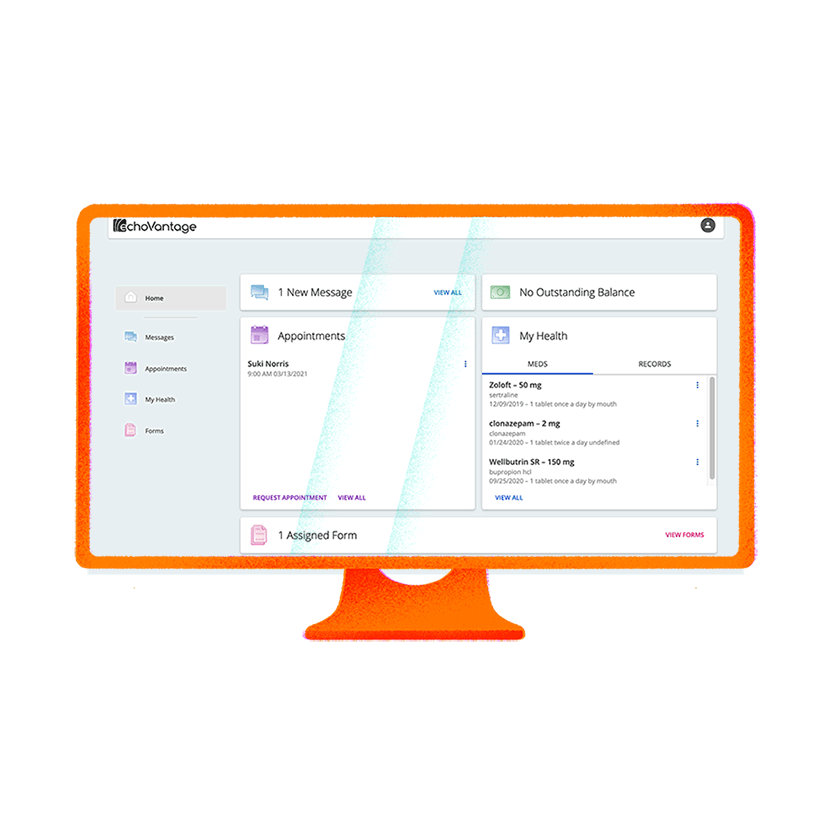 Client portal
Today, clients expect convenient and useful communication options. Use the client portal and secure messaging to keep information flowing both ways. Stay in touch as much or as little as needed.
Telehealth
Telehealth is here to stay and video chat's not going to cut it. Give your clients the convenience they demand with a modern, secure, HIPAA-compliant telehealth solution.
Text reminders
One study found that SMS appointment reminders decrease no-shows by almost 40%. That's a lot of additional revenue! Reducing no-shows also leads to better outcomes, smoother-running operations, and more clients helped.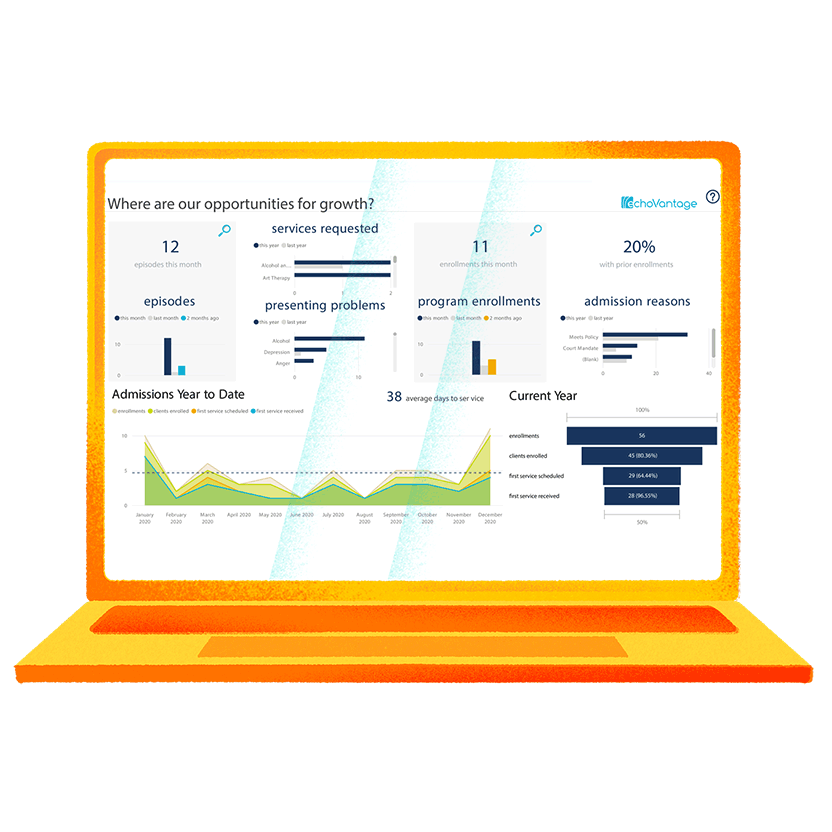 Analysis and Business Intelligence
To understand the health of your practice, you need instant access to an array of fiscal, clinical, and administrative information. It's all at your fingertips, whether you're in the office, at home, or on the road. Want to go deep? Create your own dashboards and reports with Power BI and SQL.
Do you love dealing with insurance and billing clients? Lucky you! For the rest of us there's RCM. Let our expert staff take the reins and handle it all. Never worry about training, turnover, new regs, or aging receivables again.
Let's be honest—dealing with insurance and billing clients are tedious tasks at best. We make them easy.
Billing features allow you to electronically submit primary and secondary claims to payers, including one-click batch submission of multiple claims. And you can issue payment reminders to clients, process ERA and EOB files, and create daily billing reports.
Implementation and support
Already have a system? Switching is pain-free and no-risk. Our implementation team will be with you every step of the way. And, if you ever need help down the line, we offer live help, a knowledge base, webinars, and online training.
State reporting and Compliance
Collect the data your state requires, simply. Our state reporting module uses the same interface as billing, so training is quick and easy. Plus, we'll stay on top of updates and changes, so you can stay on top of compliance.
Real Quotes from Real Customers