Advanced practice management software for solo or group practices.
When you need more advanced features like secure staff-staff messaging, multi-provider and group patient scheduling, and sophisticated billing, TheraNest Professional is what you need. Perfect for powering a bustling solo or group practice but still easy on your cashflow.
Created By Therapists, For Therapists
TheraNest Professional offers everything you need to power your practice, all in one place, 24/7, so you can get back to what you do best – helping clients. We know that one size does not fit all, so we have a solution tailored to fit your needs, no matter what. You and your clients will love the ease and convenience of the self-service patient portal with access to scheduling, billing, appointment reminders, and Telehealth options. We make switching easy and will have you up and running in no time. So what are you waiting for? Try before you buy with a zero-risk test run. Get started with your free 21-day trial today. No credit card is required.
Everything you need to power your practice, all in one place—an intuitive interface and 24/7 web-based access from wherever you are. Paperless records, comprehensive reporting, easy scheduling with alerts in just few clicks. Know how your practice is running, always.
Quickly schedule group, individual, and telehealth sessions, including assignment of locations and rooms.
It's easy to set staff availability; there's logic to avoid double-booking therapists and rooms; and you can filter by staff member, service type, location, and client to quickly find the information you need.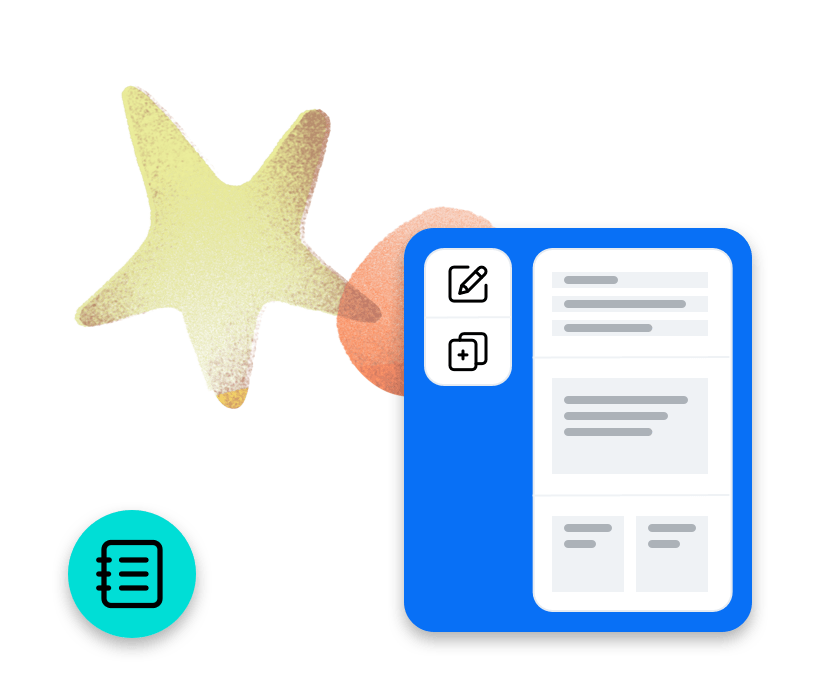 Customizable Note Templates
Extensive base templates are adaptable to your needs and fully custom form creation is a breeze. Create multiple custom session note templates with access control; store your client charts electronically; and streamline supervisor review, approval, and cosigning.
Optional Wiley Treatment Planners integration keeps you focused and on top of your documentation with access to over 1,000 prewritten treatment goals, objectives, and progress notes. Initial assessments, treatment plans, progress notes through discharge summaries—all at your fingertips and all DSM-5 ready.
These days, clients demand convenient, no-touch experiences. Self-service intake, scheduling (and rescheduling), and secure messaging with your office are nonnegotiable.
Our HIPAA-compliant portal lets clients view upcoming sessions, intake forms, and questionnaires. You can create and share good-faith billing estimates and annual privacy and consent updates. Clients can update their own demographic and billing information, and it's synced back to TheraNest.
Parents can manage multiple children's accounts, and multiple parents can manage children's accounts to accommodate separated parents.
The portal can be used to launch your telehealth sessions, and clients are able to view and pay their bills online—everything they need, everything they expect.
It's the twenty-first century; who uses checks?
Accepting cards is easy. For their convenience, clients can pay their bills in the portal.
Bill clients electronically and receive their payments electronically—easy, fast, and efficient.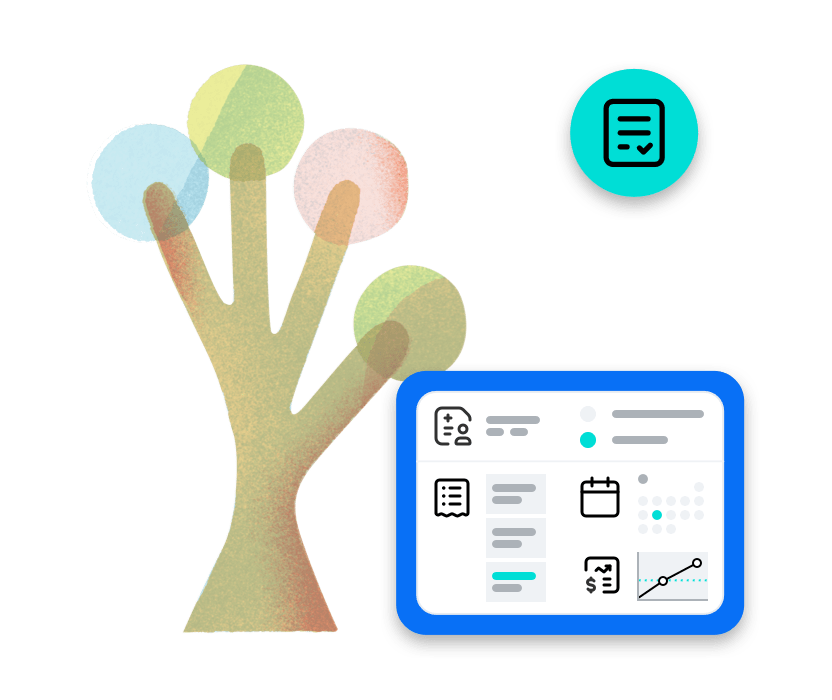 Audit and Management Reporting
See what's driving your business with easy-to-use analytics and reports.
Gain insights on which referrals result in the most clients. View clients and demographics and cases and notes to see which interventions are most effective for improving outcomes.
Appointment and detailed billing reports show you where and with what types of clients your practice is succeeding and where there's room for growth.
Clients are consumers, and today's consumers demand top-notch customer service and convenience in all aspects of their lives.
They expect the ability to easily communicate with their therapist and the front office and to receive timely replies.
Our secure, HIPAA-compliant messaging platform also allows document uploads.
Implementation and Training
If it seems like a pain to switch to a new practice management system, fear not. Our data import tool lets you quickly set up a template to transfer your client and payer/insurer data to TheraNest.
Between our intuitive software and video tutorials, you'll enjoy easy workdays in no time.
No pain; lots to gain.
Clients can opt to receive appointment reminders via email, text, or voice call. Customizable reminders mean fewer no-shows, which means more revenue for your practice.
You'll receive an alert when your schedule has been updated, and the online calendar lets you see your day, week, or month at a glance.
Our software is dependable, easy to install, and easy to use. But let's face it—everyone needs a little help sometimes. And when you do, we'll be here.
Whatever your issue, our friendly in-house support team is experienced and eager to help.
Let's be honest—dealing with insurance and billing clients is tedious at best. We make it easy.
Create invoices, statements, and payments with batch capability. Submit primary and secondary billing, including one-click batch submission of multiple claims; and track insurance write-offs, client credits, and balances.
Create and print CMS-1500 forms; auto-post ERAs with adjustments to reduce time spent posting payments. Track detailed authorization requirements with remaining units and receive associated reminders.
Process EOB files and create daily billing reports.
Optionally, let us take care of everything for you. Our dedicated team of specialized billers handles all your claims and denial management, freeing you to spend more time with your clients.
Wiley Notes and Practice Planner
We've partnered with Wiley, the leader in practice planning, to save you time and create better treatment plans for your clients. Access over 1,000 prewritten treatment goals, objectives, and progress notes with Wiley Practice Planners.
Fully DSM-5 compatible, you can build customized, client-specific treatment plans in minutes instead of hours.
Included progress note planners let you create ongoing documentation just as easily.
The telehealth genie isn't going back in the bottle. Clients have learned to love it, and today it's an essential part of any practice, of any size.
Video chat's not going to cut it (especially post-pandemic). You owe it to your clients to use a secure, HIPAA-certified system that protects their privacy, and our system is easy—no download, no log in, no hassle.
We offer integrated telehealth right in the scheduler—start secure video sessions in seconds from your calendar or appointments list. With a group plan you can host sessions with up to six participants.
Share telehealth appointment links with customers via text and email appointment reminders, or through secure messaging in the client portal.
Manage medications, review history, write prescriptions, and handle refills all from your TheraNest account.
Multi-factor authentication lets you write EPCS controlled-substance prescriptions, and optional PDMP integration means you'll spot addiction problems early and stay compliant.
Automatic point-of-care tools support clinical decisions, including drug–drug, drug–allergy, dosing, and contraindication checks. You can even run a check to show your client's out-of-pocket cost.
Read Our Verified Reviews
Real Quotes from Real Customers
"To say that I'm happy with TheraNest is an understatement. It's a great product at a very fair price."
"TheraNest also has an excellent support staff. I can't underscore that enough. TheraNest has an excellent support staff."
"I love the clean interface and the ease of use this product provides. As someone who is not particularly technically savvy, this was an easy platform to learn and to teach."
"VERY important to me; the customer service is exceptional. They respond in good time, and they are incredibly helpful when they do."
"It's been a pleasure learning and working with the system and the TheraNest Team. (And they are a TEAM.)"
"TheraNest is really easy to use and takes care of everything my practice requires. TheraNest is truly a one-stop shop."