A simple but full-featured EMR solution for PT, OT and speech therapists.
Fusion is full-featured practice management software made by and for PT, OT, and speech therapy practitioners. By streamlining your daily admin, scheduling, note-taking, and reporting, you'll spend more time with the people who need you. It's easy to use, easy to set up, and easy to transition.
Fusion is the premier all-in-one solution for PT, OT, and SLP practices.
Whether you treats adults or pediatrics, Fusion has all of the features you need in one easy-to-use platform. From scheduling to billing, you can manage your entire practice and clients within the Fusion interface. Already using another practice management software and EMR? That's ok, our team of specialists can help you move your data and walk you through getting started.
See why Fusion clients spend less time swearing and more time caring. Schedule a demo today
EMR with Extensive Clinical Tools and Goal Tracking
PT, OT, and speech-specific EMR with a complete set of forms so you can complete your documentation in minutes.
Improvements can be displayed to track progress toward goals.
Client portal with intake
Clients use the portal to upload intake paperwork, launch telehealth sessions, and view and pay their bills.
You can also allow clients to view upcoming appointments and clinical/HEP docs, if desired.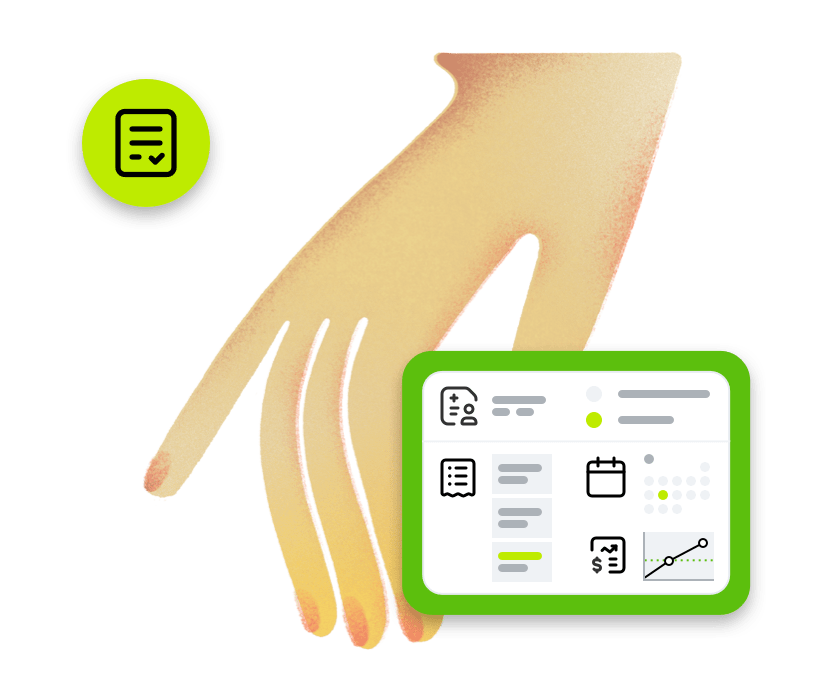 Reporting and Analytics
Get a bird's-eye view of your productivity at the practice and therapist levels.
A comprehensive reporting system covers your clinic's operation from every angle and allows you to drill down into specific elements of reports with ease—externally or in the app.
Reports include productivity, billing, missing charges, and referring doctors.
Scheduling
Stay on top of scheduling, including group appointments scheduling, with multi-clinic support. Check in patients and view color-coded schedules. Feed information directly to documentation and billing.
Task Manager
Auto-create tasks and control workflows for documentation, authorization, verification, and prescriptions.
Easily add and assign custom tasks for yourself or others. Track all your tasks in one location. Stay organized and productive with the integrated task manager.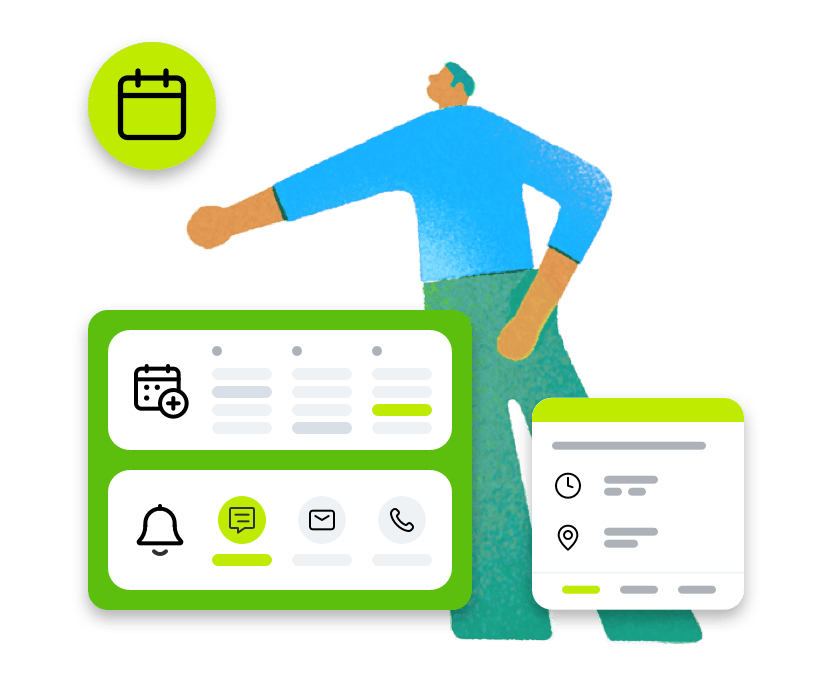 Appointment Reminders
SMS or email appointment reminders reduce no-shows and cancellations by up to 38 percent. Reduced no-shows = more revenue for your practice.
Optimized for Mobile
Fusion is optimized for smartphones and tablets so you and your patients have access to your tools and information wherever and whenever you need them.
Check in patients and manage appointments from any device. Clinical documentation can be started and completed in the field or in the office.
Credit Card Processing
It's the twenty-first century . . . who uses checks?
Accepting cards is easy, and clients can pay their bills directly in the portal.
Send click-to-pay email invoices, and receive payment electronically. It's easy, fast, and efficient.
Click-to-Pay Invoices
When sending an invoice via email, your patients can click a link to make an immediate online payment.
Payments are linked to the invoice, and a receipt will be sent automatically via email.
Implementation and Training
If it seems like a pain to switch to a new practice management system, fear not. We're here to help.
Our implementation specialists will ensure Fusion works for your clinic from day one.
Support
Our software is dependable and easy to use. Still, everyone needs a little help sometimes. When you do, we'll be here.
Whatever your issue, our friendly in-house support team members are experienced and eager to help via email, phone, or chat.
Faxing
At least for now, faxing is still part of our clinical lives. The least we can do is make it hassle-free and painless.
Easily send faxes to payers and providers right from the app.
Meet your Fusion BFF.
A dedicated success coach means you'll have a single point of contact to take care of all your questions or issues during and after setup.
They'll learn about your practice's goals, needs, and priorities to provide the highest level of service.
Simplify the management of HEP so your clients can keep improving—even after they've left the clinic.
Assign exercises and view them directly in the client portal—no more making copies of handouts and hoping they don't get lost.
The increased carryover results in better outcomes.
The telehealth genie isn't going back into the bottle. Clients have learned to love it, and today, it's an essential part of every practice, big or small.
Video chat isn't going to cut it, especially after the pandemic. You owe it to your clients to use a secure, HIPAA-certified system that protects their privacy.
Read Our Verified Reviews
Real Quotes from Real Customers