Powerful enterprise mental health EHR software.
When you need MAT, bed management, interoperability, and a custom form builder, step up to TenEleven. Everything you need to power your practice, all in one place. Easy-to-use interface, 24/7 web-based access from wherever you are. Paperless records, comprehensive reporting, easy scheduling with alerts, all in a just few clicks. Know how your practice is running, always.
Dynamic forms and clinical templates
Extensive base templates speed documentation and are adaptable to your needs from initial assessments and treatment plans to progress notes and discharge summaries.
All at your fingertips, all DSM-5 ready.
Medication-Assisted therapy (MAT)
Manage permissions, dosing, and clinical services—Electronic Prescriptions for Controlled Substances (EPCS) keep you DEA- and CMS-compliant and help make sure that your clients receive and use medications appropriately and safely.
Track medication adherence and create tapering plans to ensure the best outcomes possible, all in our integrated, easy-to-use MAT module.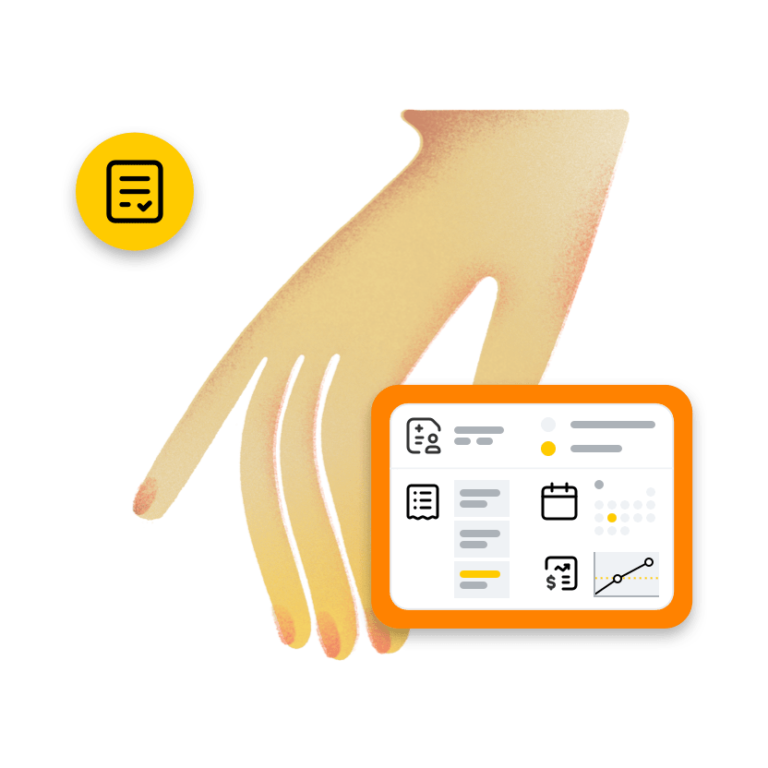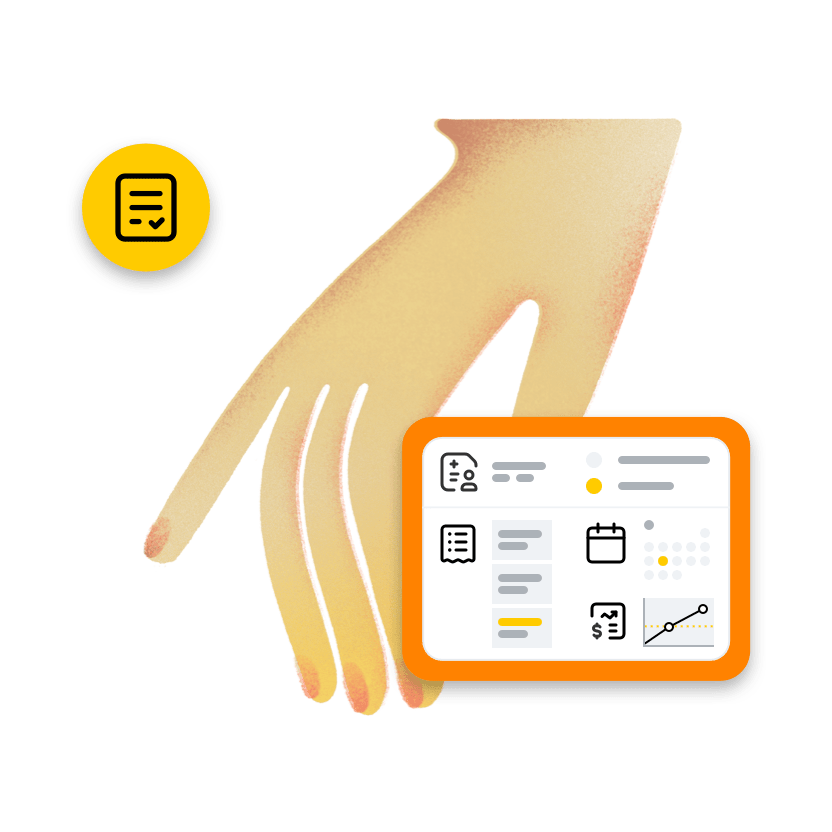 Stay compliant and audit ready. Extensive financial and clinical reports mean you always know how your practice is doing and what needs your attention.
Monitor clinical productivity and flag appointments and clinical documents with CPT codes that are missing.
Track revenue, monitor treatment progress, show outcome measures, and satisfy regulatory agencies. All just a click away, all in one system.
These days, clients demand convenient, no-touch experiences. Document completion and secure messaging with your office are nonnegotiable. With our portal, clients are able to do all of this.
Everything they need, everything they expect.
Ordering labs and seeing results couldn't be easier.
Send your request (Quest, LabCorp, and LifePoint are all supported), and the second results are available, they'll update in the client record and be accessible via the portal. Error detection prevents issues that would cause delays.
Simple. Smart.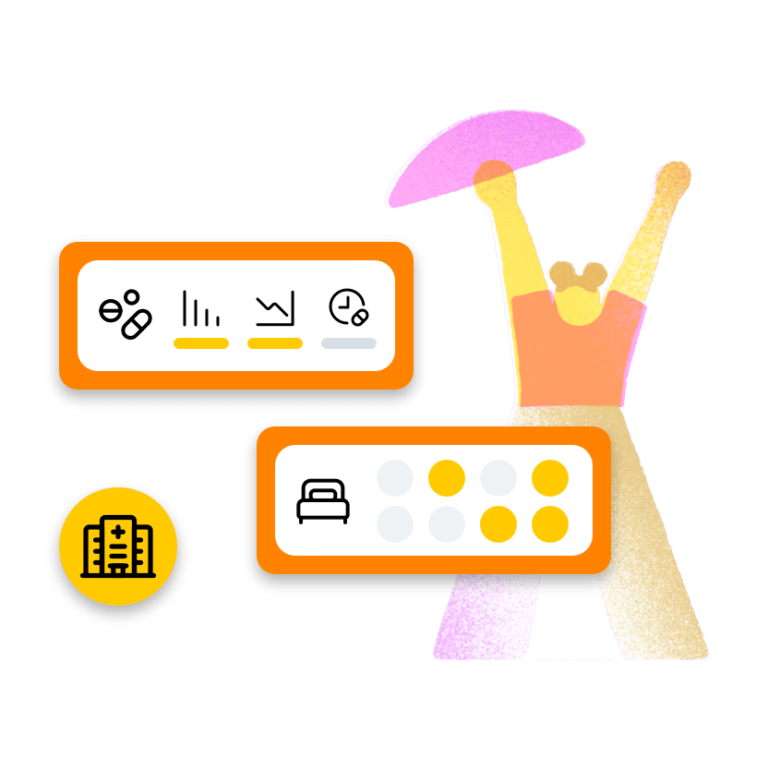 Are you manually managing bed reservations and assignments? Some practices are still making phone calls, having meetings, even running around the facility to find beds!
That's enough of that. Our system maximizes occupancy, which increases revenue. Easily assign beds, check bed status, and see current and projected availability.
Certification from the Office of the National Coordinator for Health Information Technology (ONC) is necessary to receive payments from Medicare and Medicaid.
ONC certification also gives clients additional peace of mind that their protected health information and personally identifiable information is being handled according to the most rigorous standards.
Implementation and training
If it seems like a pain to switch to a new practice management/clinical documentation system, fear not.
We can import your client demographics and, with our intuitive software, you'll be enjoying easier workdays in no time.
No pain, lots to gain.
Manage medications, write prescriptions, and handle refills.
Multifactor authentication lets you write ECPS controlled-substance prescriptions, and optional PDMP integration means you'll spot addiction problems early and stay compliant.
Automatic point-of-care tools support clinical decisions, including drug-drug, drug-allergy, dosing, and contraindication checks.
BI analytics & custom reporting
See what's driving your business with easy-to-use analytics and custom reports.
Gain insights on which interventions are most effective for improving outcomes.
Detailed revenue reports analyze your entire revenue cycle to show you where your practice is succeeding and where there is room for growth.
Meet your TenEleven BFF.
A dedicated success coach means you'll have a single point of contact to take care of all your questions and issues, both during and after setup.
Your coach will learn about your practice's goals, needs, and priorities to provide the highest level of service.
Let's be honest. Dealing with insurance and billing clients are tedious tasks at best. We make it easy.
Billing features allow you to electronically submit primary and secondary claims to payers, including one-click batch submissions of multiple claims. You also can issue payment reminders to clients, process ERA and EOB files, and create daily billing reports.
Optionally, let us take care of everything for you. Our dedicated team of specialized billers can handle all of your claims and denial management, freeing you up to spend more time with your clients.
Read Our Verified Reviews
Real Quotes from Real Customers
"It has been wonderful working with a vendor who is not about the one-size-fits-all approach."
"It has everything you need in one product. The product is constantly evolving and complies with state regulations that make it easier for users to stay on track."
"The eCR is easy to use and simple to learn, with clean and clear interfaces for the users with any level of computer experience. The integrated functions and features of the eCR (from program management to revenue cycle management) can be easily customized to meet any organization's needs."
"You have easy access to a ton of canned reports with just-in-time data whenever you need it. The vendor has built a software that easily evolves with time, which is amazing since new laws, regulations, and programs are constantly being rolled out."
"[It is] adaptable and always updating with new and improved features. TenEleven welcomes and responds to user requests for improvements and capabilities. Great training and support. Highly recommend to get [your] practice on track with electronic billing and client recordkeeping."
"I love how user friendly this software is! New staff are able to learn the software very quickly!"