Advance your Career at Therapy Brands.
We make the world's best all-in-one practice management software for those who have dedicated their lives to the recovery, rehabilitation, and psychological well-being of others. Our creations streamline the business side of things so therapists can spend more time helping their clients.
We believe in each other, we believe in our customers, and we believe in our mission. We believe we have what it takes to make a difference in the world.

Keeping culture at the heart of Therapy Brands means genuinely respecting each other and our customers every day.
Our values are in our DNA, and that's apparent in our commitment to diversity, inclusion, and equality. We foster an environment where everyone belongs and has an opportunity to thrive.

We appreciate, respect, and recognize the unique viewpoints, qualities, and abilities each person brings to the company and to our clients. Being open to different cultures and backgrounds creates a stronger, bolder, and more exciting place to work.
We're committed to your physical, emotional, and financial well-being. We offer a generous benefits package to support you and your loved ones.

From comprehensive medical, dental, and vision to life and disability insurance, we'll take care of you. Looking for hospital, critical illness, accident, or critical care coverage? Need to cover your pet? No problem.

Our Employee Assistance Program is available 24/7 and provides great resources for your complete care. Thrive with us personally and financially with our 401(k) plan and generous match, along with employee equity for each team member. Let's grow together!
You Like Us, You Really Like Us!
We think we're a pretty super place to work, but don't take our word for it. See what our team members have to say about their unique journeys with us. Comparably gathers employee feedback and ranks companies' culture. We're thrilled to have won awards in 2021 for diversity, culture, and benefits. Take a look at the video to see why.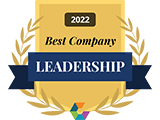 Best Company
Leadership 2022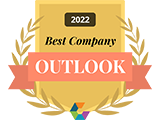 Best Company
Outlook 2022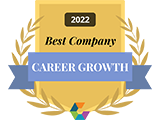 Best Company
Career Growth 2022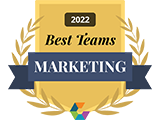 Best Teams
Marketing 2022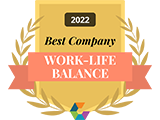 Best Company
Work-Life Balance 2022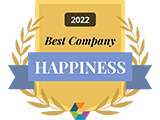 Best Company
Happiness 2022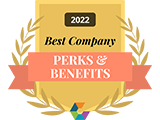 Best Company
Perks & Benefits 2022
Software development
We're always improving our software, and we're always looking for great people to help. Whether you're a front-end guru, a desktop or web app development whiz, or a wise team-leading mentor, we probably have something you're interested in.
Operations
Do you like rolling up your sleeves and solving problems? Our operations staff are the folks who keep things running, provide fantastic customer support and education, and ensure customer success. Our mantra is "optimize, retain, grow, and maintain," and we take it seriously.
Sales
Roll up your sleeves and help us shout from the rooftops about how great our solutions are (they really are)! Help our customers provide more care to those in need, grow their business, and thrive.