TheraNest
Mental Health Software
Affordable mental health software that does it all.
TheraNest offers everything you need to power your practice—all in one place—so you can get back to what you do best:  helping patients.
The only EHR you will ever need
Billing Software
Notes Templates
Client Portal
Appointment Reminders
Credit Card Payments
Scheduling Tools
Analytics
And so much more…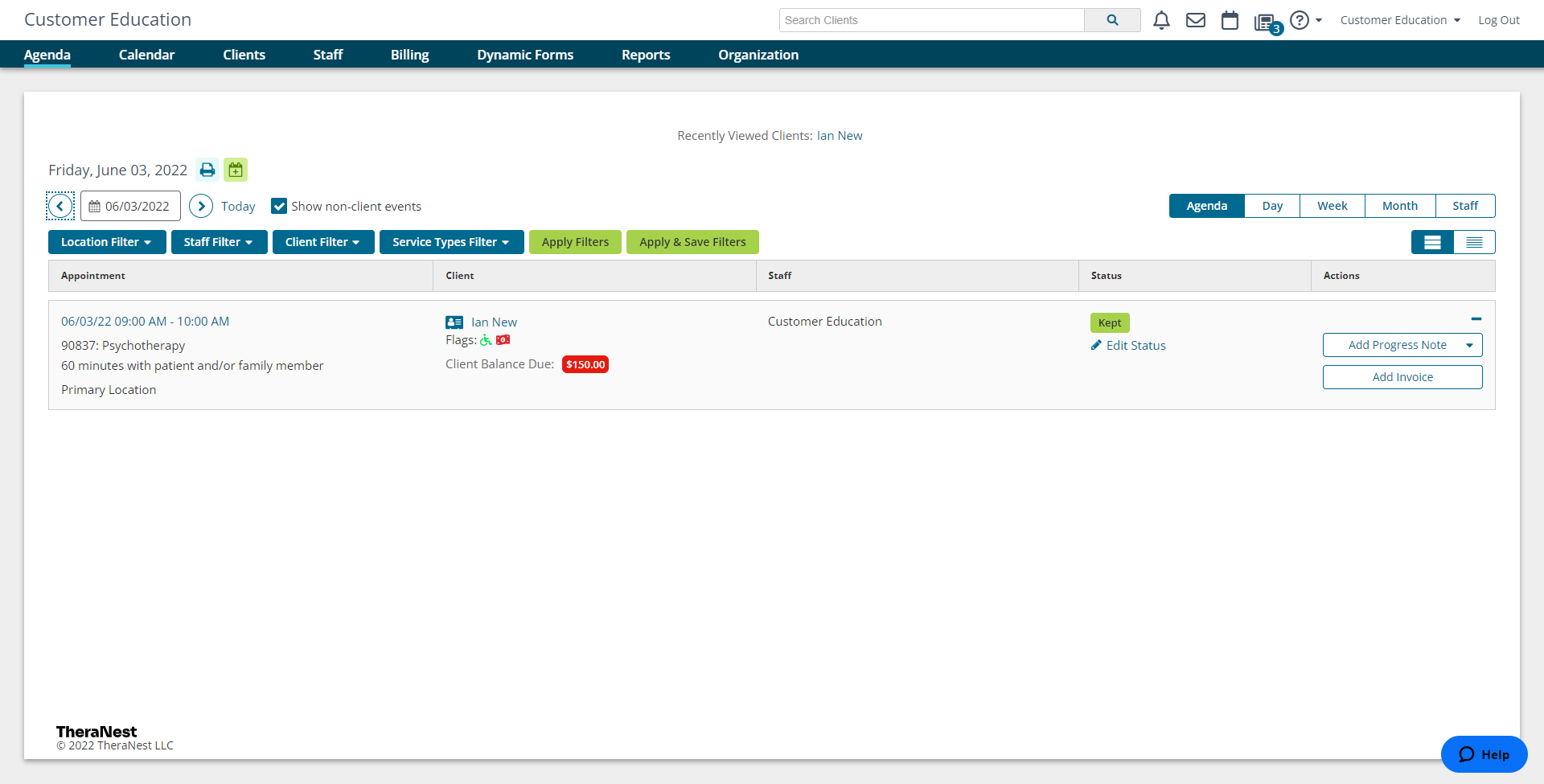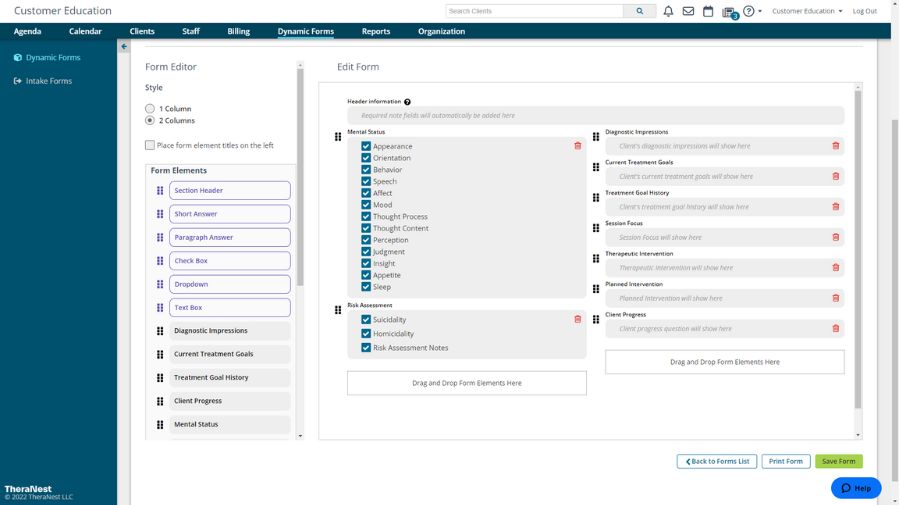 Reclaim your time with smart documentation
Quickly create detailed documentation using DSM 5-ready goals, objectives, and diagnostics. Sign and  receive signatures, co-sign, and share notes. Get notified when sessions are missing notes. Some of our templates include:
Progress notes
Initial assessments
Treatments plans
Discharge summaries
Easy-to-use client portal
Everything your clients need and expect. Our efficient portal allows clients to take a more active role in their care while simplifying communication between sessions. HIPAA compliant and convenient, our client portal includes:
Secure access from any device
Automatic sync of client records and Intake Forms
Clients can submit and update their records
Self-schedule appointments
Online balance payment
And more!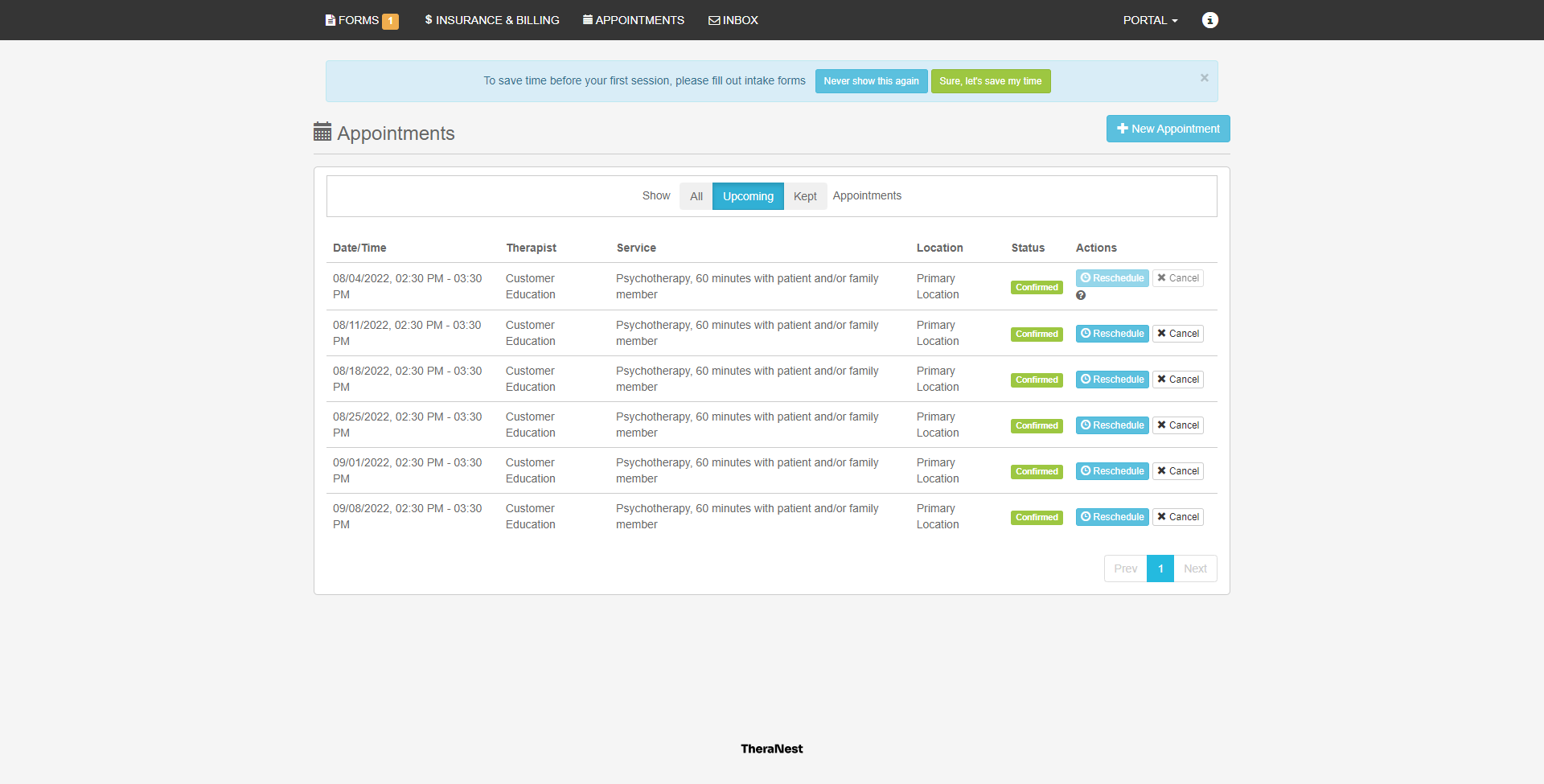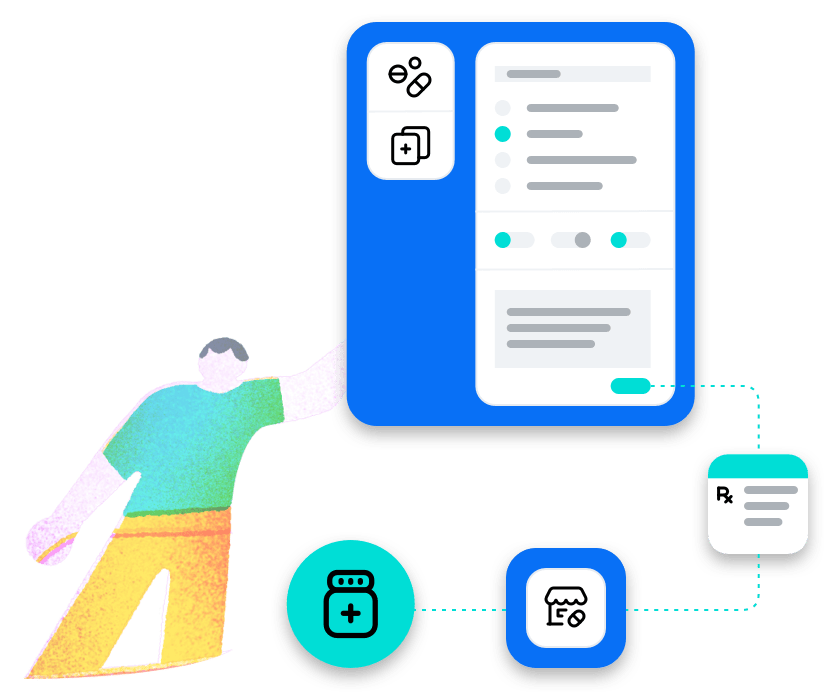 Power Up TheraNest with these add-ons
Increased money and time with RCM and Managed Billing Services
HIPAA-compliant telehealth
E-prescribing including controlled medications
Customized treatment plans with Wiley Notes and Practice Planner
Demonstrated Reliability
77 million
appointments billed
100K+
active providers and 2,000 practices
110 million
hours of therapy conducted on our platform