Fusion
Practice Management Software for Physical, Occupational, Speech, and Pediatric Therapists
Wrangle Your Workday
We've created a unique EMR solution to meet your clinic's needs, with features designed specifically with your physical, occupational, speech, or pediatric therapy practice in mind.
One size does not fit all.
Tame Your Time
Smart Scheduling Tools
Schedule therapists for sessions in multiple locations with easy-to-use multi-clinic profiles.
Automate patient reminders to reduce no-shows, and only spend time contacting to patients who don't respond. Color-coded appointment types allow you to quickly see an overview of your week.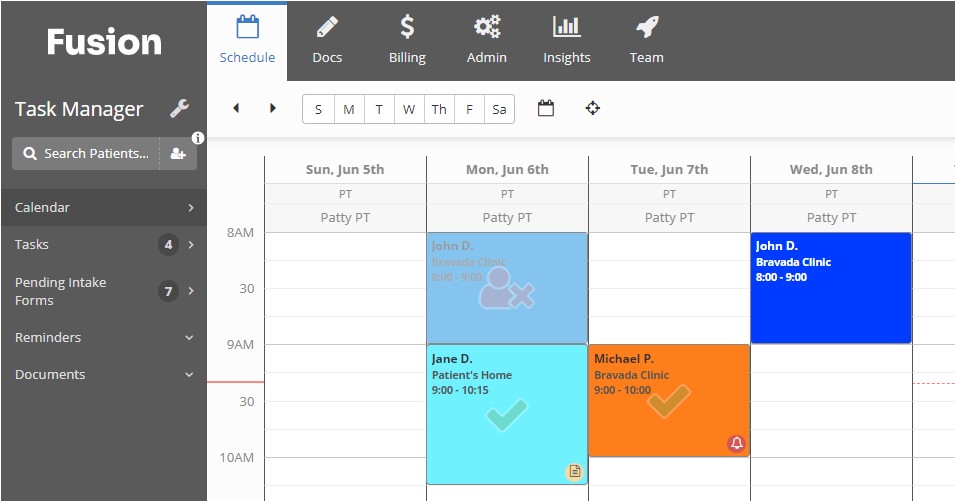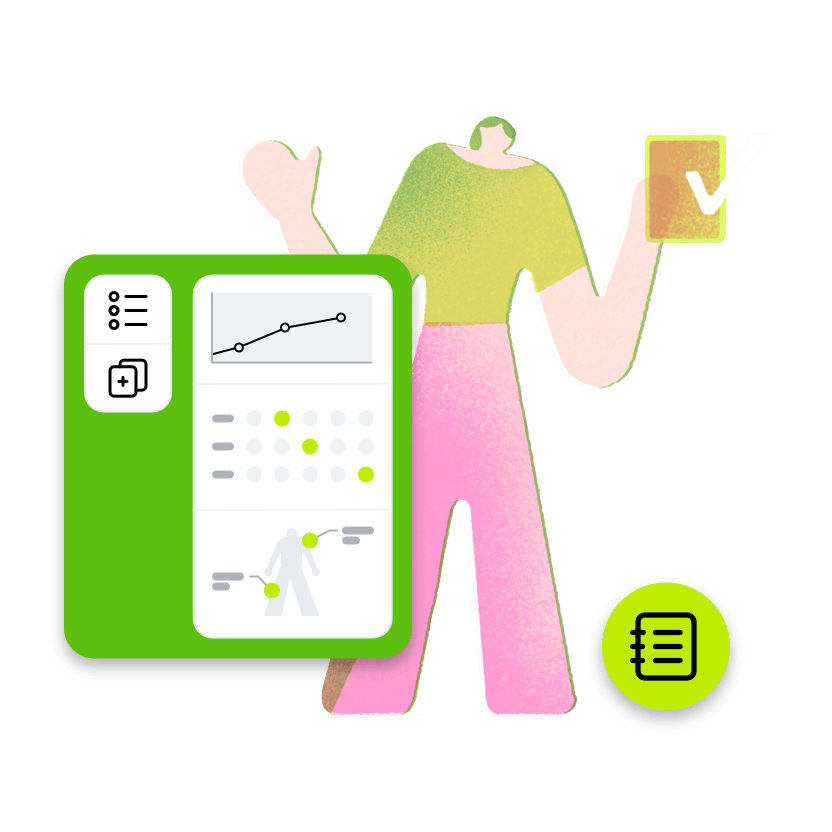 Collaboration, Simplified
Documentation Management
Store and retrieve documents by attaching them to specific cases and patients. Easily retrieve data from specific form fields for use in outcome studies and reports.
Use the 'flow forward' feature to copy and paste data to other forms and compare results. Secure documents so that only those you authorize can make changes.
Faster Payments. Fewer Errors
Streamline Billing Tasks
Reduce overhead costs with smart workflows that ensure maximum reimbursement, whether through insurance claims or direct client payments.
Claims and remittances are submitted electronically to ensure prompt payment.
You'll always have a clear picture of client balances and overdue accounts. Clients can pay their bills online.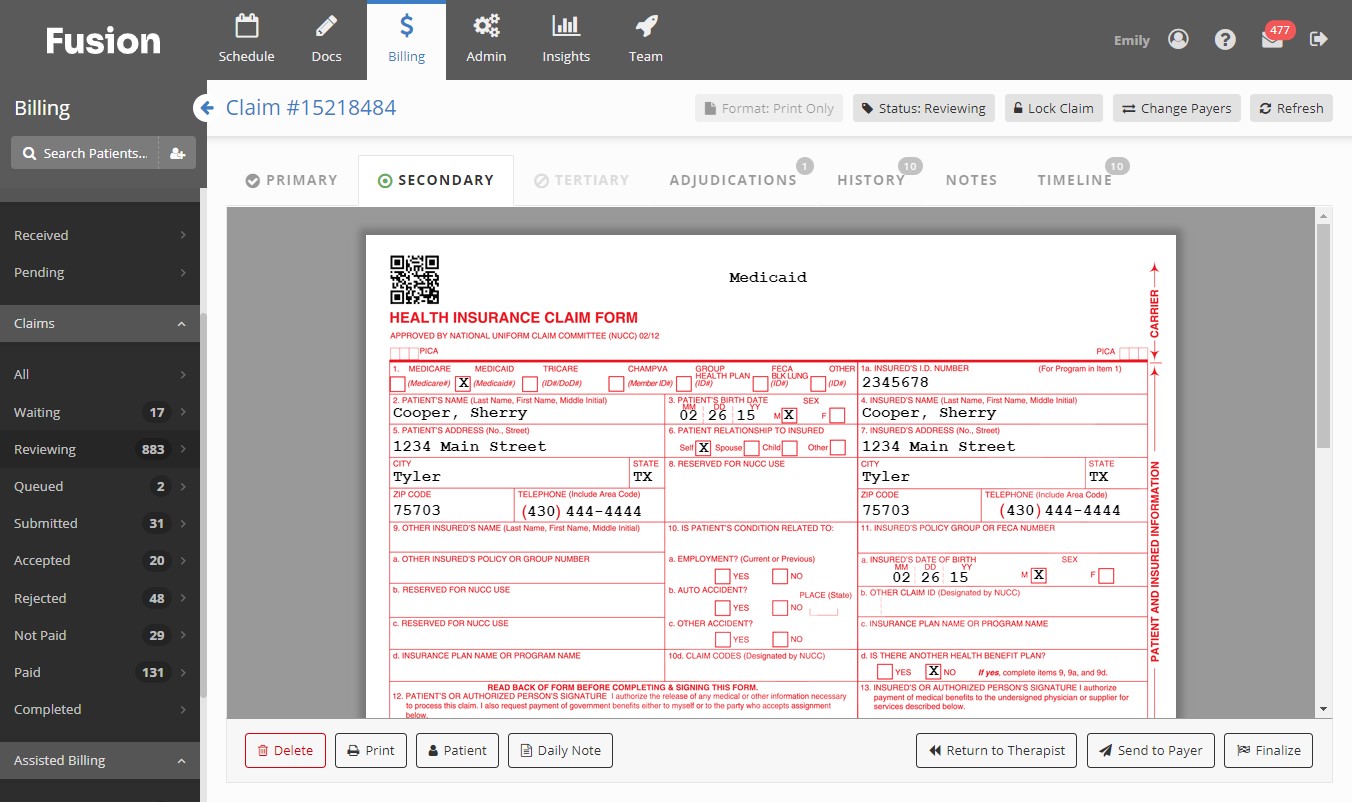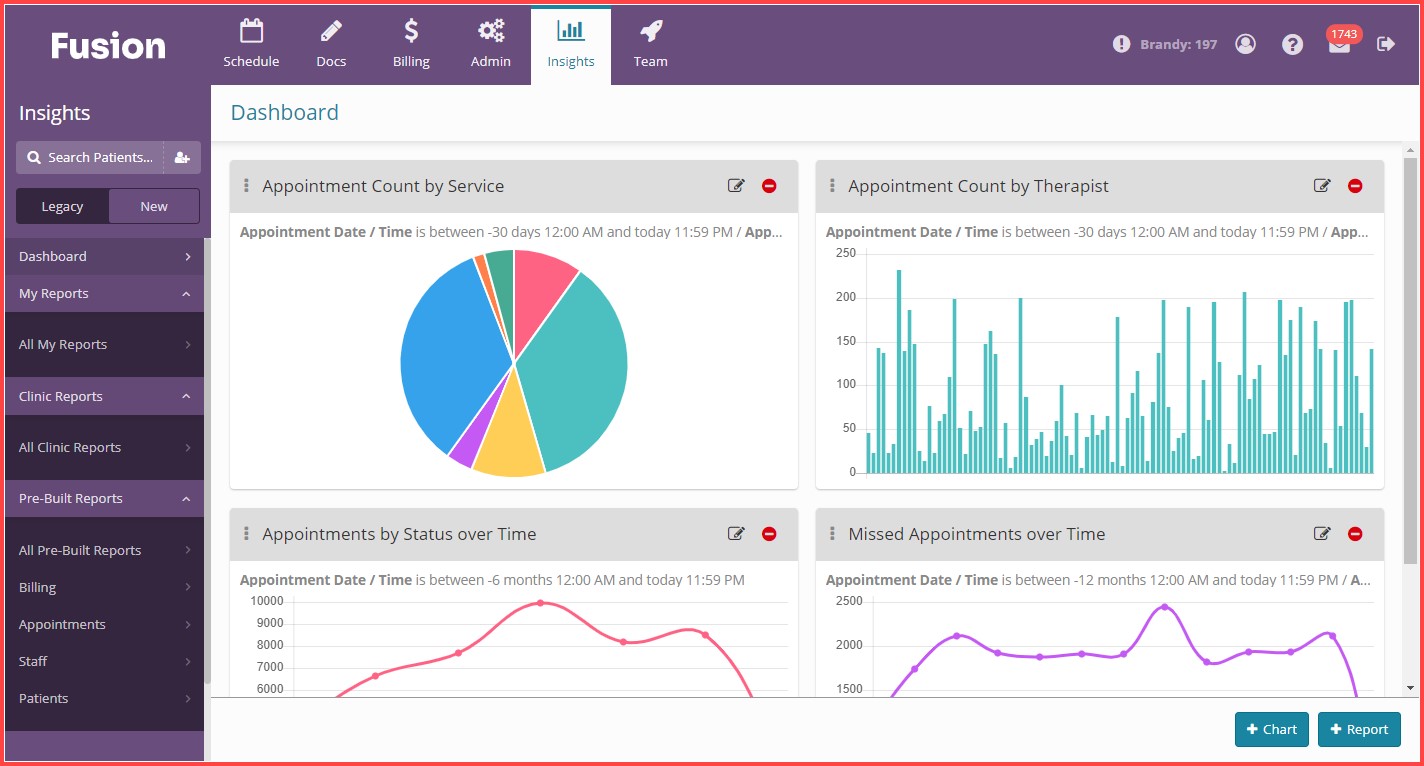 Know What's Happening
Reporting & Insights
Turn data into actionable insights to improve your business with Fusion's performance dashboards.
View real-time snapshots of what's happening and where, to efficiently prioritize your time.
Customize reports to review critical elements of your practice, ensuring ongoing success and the growth of your business.
Transition Seamlessly to Fusion
Smooth Transfer
Ready to upgrade but worried that switching will be a pain?
We know that your previous system contains data that is essential to your practice's operation. That's why we have a platform to safely transfer your data between our system and other software.
We make sure you're not starting from scratch.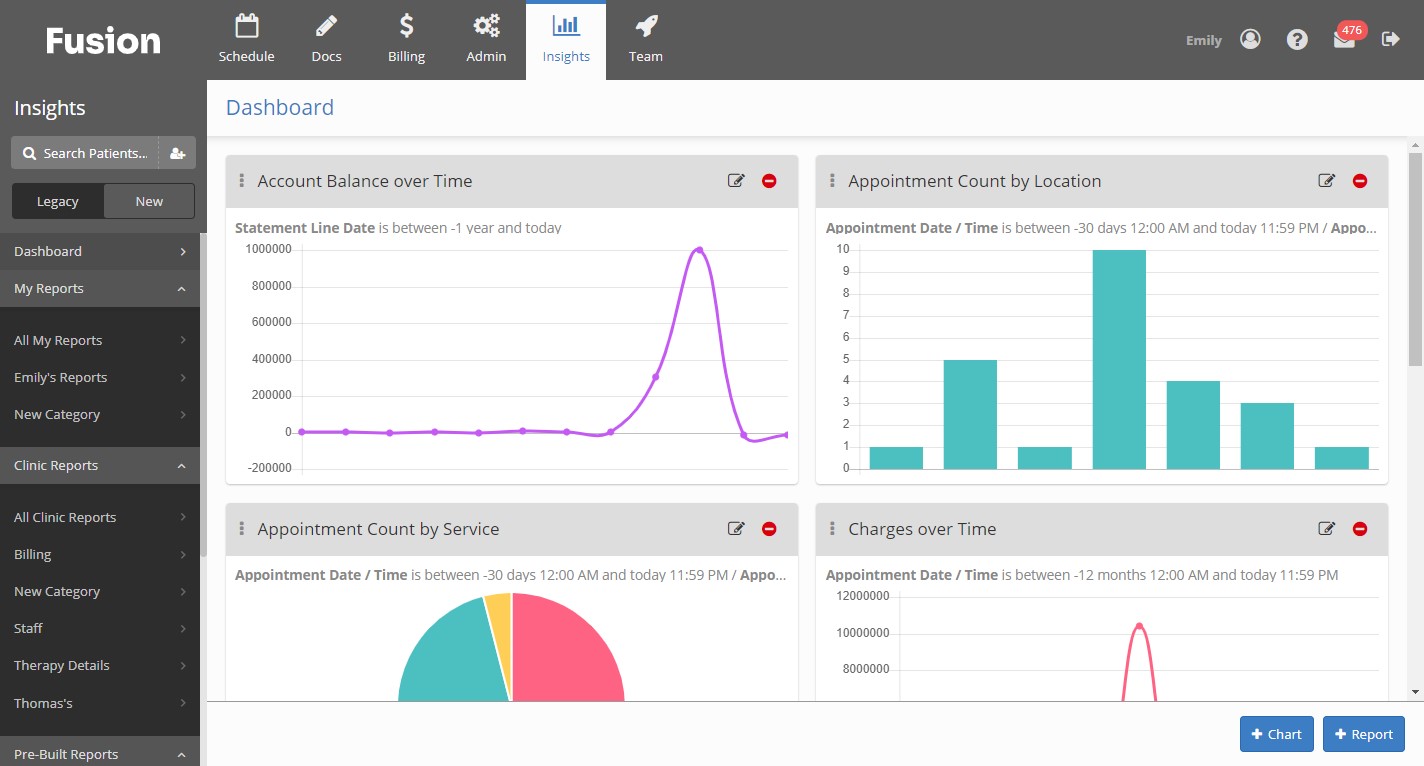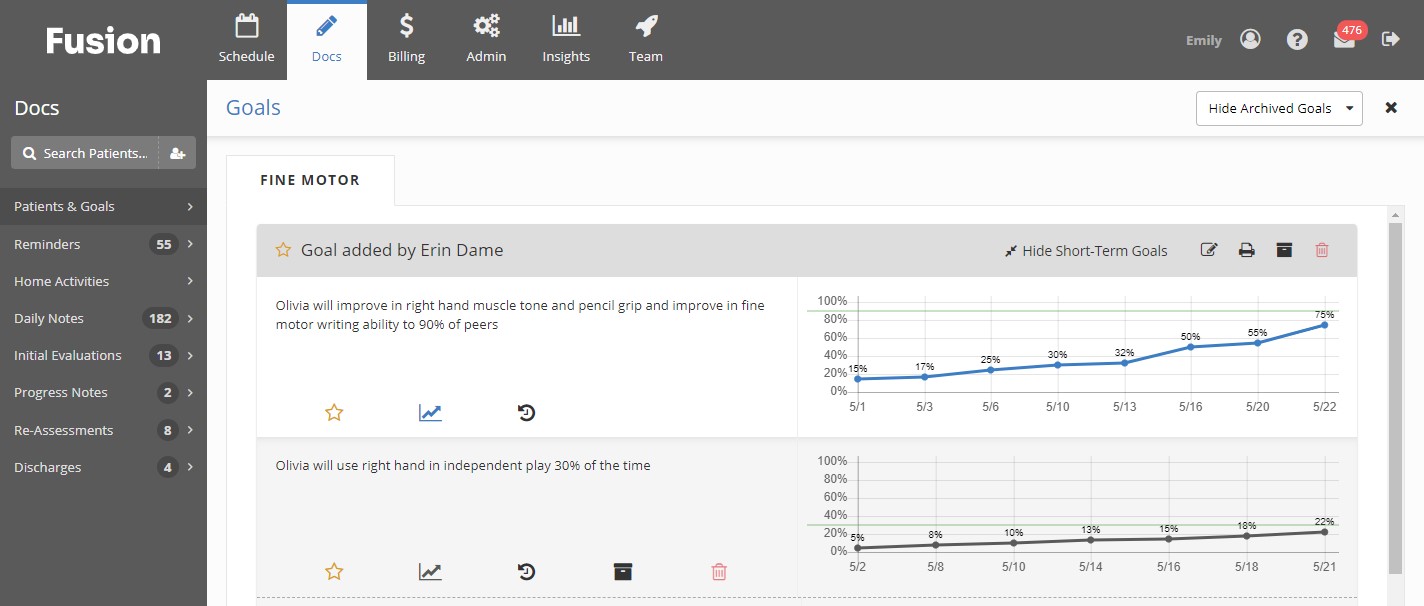 More Fusion Features
Integrated, all-in-one system
Expansive library of customized documentation
Streamlined, automated reporting
Robust goal tracking
Secure, accurate and compliant data storage