Undoubtedly, your primary focus as a rehab facility is helping patients recover. However, you need compensation for the services to keep the facility running, an issue that's often a major headache for most rehab facilities.
Generally, rehab facility billing is complex. High copays and coinsurances, claim denials, and other billing regulations and setbacks are some of the issues that constantly plague most facilities.
Ideally, you must keep tabs on the billable hours to ensure you're not billing patients erroneously or leaving money on the table. For instance, while documentation takes much of your time, it's not billable. And so are many other time-consuming duties, such as unskilled prep time, supervision, etc.
This article looks at some of these complexities and possible solutions.
Why Is Rehab Facility Billing Complex?
The main challenge of rehab facility billing is claims denial. Getting compensated is never easy. Also, the fact that billing and coding processes are complicated only aggravates the situation. Not only do you require specialized knowledge to handle the task, but you must adhere to the regulations when billing.
Let's discuss some of these challenges.
Benefit verification
Your facility must verify the patient's benefits to ensure you'll be reimbursed for services rendered. Also, it's essential to obtain accurate information from the patients, such as their copay, deductible, authorization requirement, etc. Otherwise, failing to do so can lead to erroneous computations, resulting in claim denial or an unnecessary financial burden on the patient.
While you can always resubmit claims after denial, those without authorization or referral might never be paid once denied, hence the importance of obtaining accurate information.
Billing regulations
Medicare has specific regulations surrounding reimbursement of claims. Breaching the regulations can lead to claim denial. Without billing experts who understand the insurance guidelines, it's easy to overlook them, leading to claim denials and delayed payments.
Insurance policy issues
This mainly arises in substance abuse rehab billing. Some providers have stricter policies that consider substance abuse a choice, not a condition. As a result, the patient may be required to pay high copayments and coinsurances.
Limited expertise
Coding is an essential part of the reimbursement process. However, the codes vary from one provider to another, meaning a facility must use the proper codes and modifiers to avoid delaying payment due to denials.
Generally, managing a facility's cashflows is a complex process requiring in-depth billing and coding knowledge. Without a billing expert, your facility might leave money on the table or breach the regulations leading to claim denial.
Third-party payments
Third-party payers have different payment schedules. For example, some reimburse within 30 days while others may take 90 days. Generally, each third party has reimbursement procedures you must abide by for timely payment.
Claim filing time limits
Once a claim is denied, the facility can speed up payment by reprocessing and refiling again. However, if you don't process the claims regularly, maybe due to the lack of a dedicated billing officer, you may lose compensation for delayed resubmission.
Fixed-rate payers
Sometimes billing fixed-rate payers is challenging for rehab facilities. As the payers have a capped limit, it restricts the amount of reimbursement you can receive for time spent with the patient. For this reason, some facilities end up underbilling them despite having spent more time with the patient, leaving money on the table.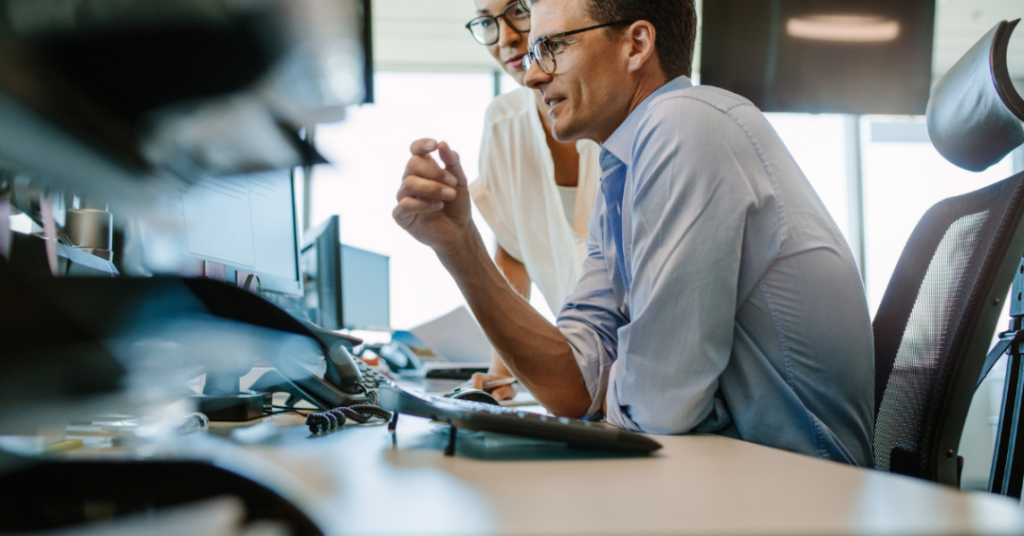 Possible Solutions to Overcome the Challenges
Indeed, there are ways you can overcome the complexities and improve your facility's billing. From submitting clean claims to outsourcing medical billing or investing in billing software for your team to improve their efficiency, you can beat the challenges and keep your rehab facility profitable and compliant.
Let's discuss some of these solutions.
1. Submitting clean claims
One of the main causes of claim denial is errors and omissions. Even if you're outsourcing billing, it's crucial to train your front office staff to collect accurate information from the patients. Then whoever is preparing the claims should pay attention to the essential details and ensure they're free of errors and omissions before submission.
For example, besides capturing the correct insurance information, you should ensure there are no errors such as a misspelled name, incorrect demographic information, or missing data.
2. Submitting claims on time
Some payers have strict time limits that you must observe when filing the claims. As each insurance provider has unique deadline requirements, you should familiarize yourself with them to avoid losing money. Or better still, your team can adopt a daily claim submission culture, which in addition to timely filing, can guarantee early reprocessing and resubmission of denials.
3. Paying attention to fixed-rate payers
To avoid underbilling fixed-rate payers, capturing patient time correctly is vital. This way, you can maximize the available cap.
4. Using correct billing codes and modifiers
Codes and modifiers ensure the payers categorize the services appropriately. By using the correct codes and modifiers, you can avoid issues of delayed payment or, worse, leaving money on the table for missing benefits attached to specific modifiers.
5. Outsourcing billing and coding
Generally, most of the issues discussed earlier can be linked to limited billing and coding expertise. However, with a managed billing service, you can eliminate most of them, such as erroneous benefit verification, lack of billing and coding expertise, poor interpretation of regulations, late filing, etc. In return, increased claim processing and approval can improve your profitability.
Solve Your Rehab Facility Billing Complexities with Logik
Billing complexities can cost your rehab facility profits, not forgetting plunging you into compliant issues. If you have an in-house team, you can avoid most of the problems by training them on policy regulations and emphasizing the timely submission of clean claims.
Alternatively, you could hire a managed billing service, e.g., Logik, to handle the responsibility so you can concentrate on attending to the patients. At Logik, we're committed to helping health organizations streamline their billing processes, increase revenue collection, and optimize their health care services.
In a nutshell, we can help you;
Increase claim acceptance rates
Get paid faster, and
Enhance patient outcomes
Ready to maximize your revenue? Schedule a free billing consultation call.