TheraNest
Counseling progress notes
Go green & grow
with paperless practice management.
Don't reinvent the wheel every time you write therapy notes for a new client. Our extensive and customizable templates let you spend less time on notes and more time with clients.
Customizable Note Templates
Initial assessments
Treatment plans
Progress Notes
ABC Model
Behavioral Activation Counseling
Exposure Hierarchy
Anxiety Counseling
Many more …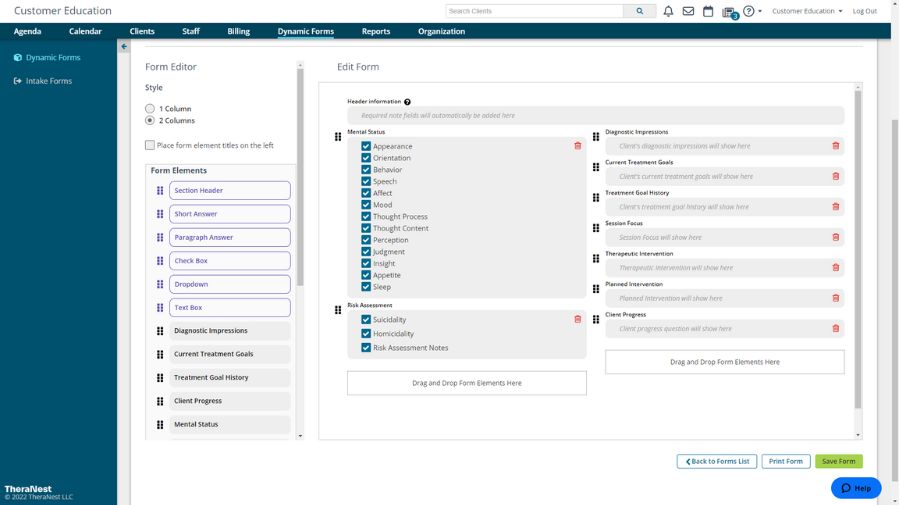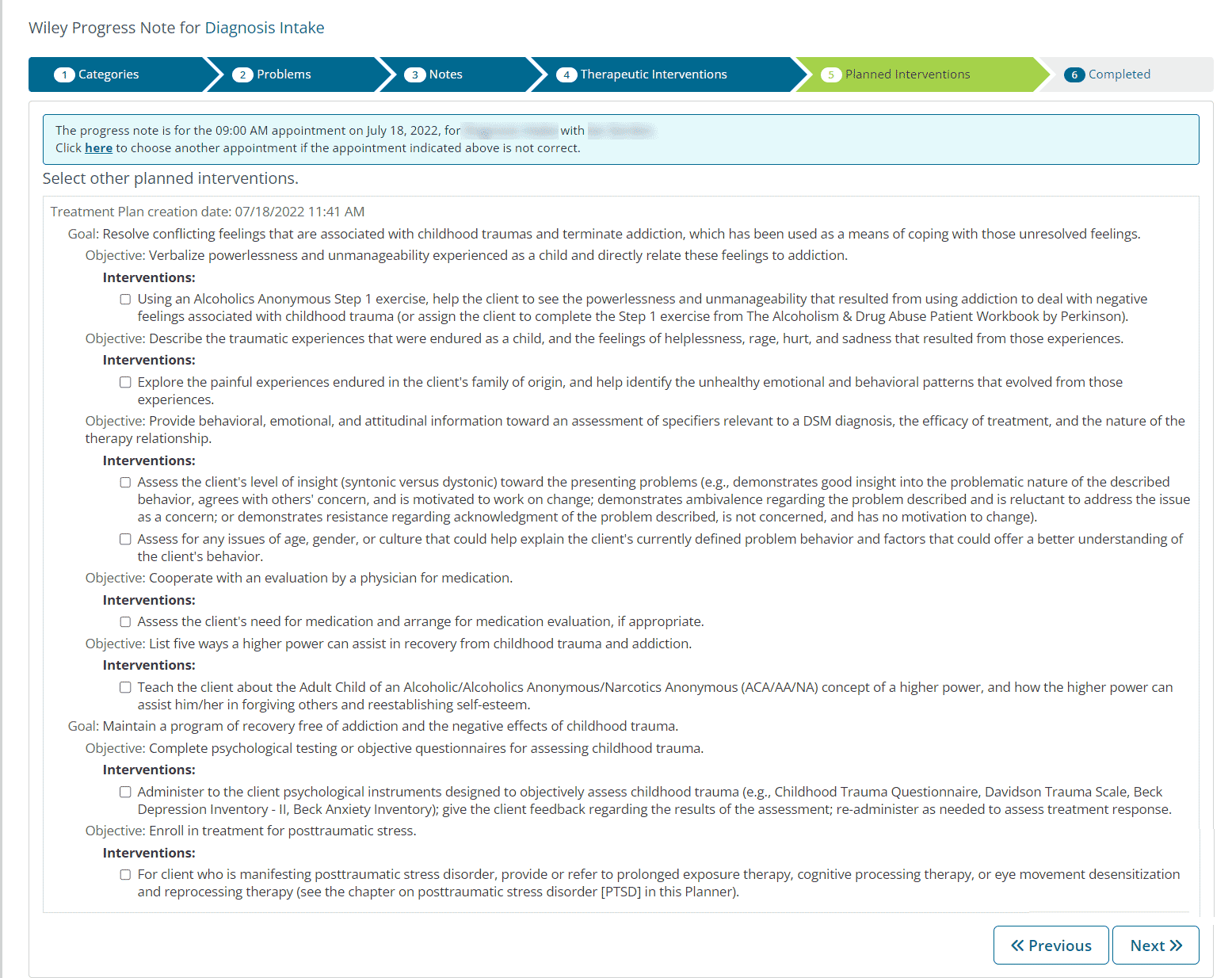 Add Wiley Practice Planners
Our optional Wiley Practice Planners integration gives you access to over 1,000 prewritten treatment objectives and progress notes, all DSM-5 ready.
Treatment plans are the roadmap to your client's success but creating them takes time. Wiley streamlines the process by providing pre-populated plans based on specific diagnoses—quickly providing you with documentation that satisfies payer requirements.
More TheraNest Features
Easy billing and invoicing with optional RCM*
Patient portal for modern self-service
Intuitive scheduling
HIPAA-compliant telehealth*
E-prescribing including controlled medications*
*Available as an add-on feature