Procentive
Bed Management
Streamline Client Stays with Procentive's Bed Management
Say goodbye to unwieldy spreadsheets or pen and paper systems and start using our fully integrated bed management module. Fully integrated within Procentive, our bed management features allow you to optimize bed assignments and streamline workflows related to client stays.
See what integrated bed management features can do for your practice.
Census View
Instantly bed capacity to quickly assign or reserve available beds to clients who need them. Filters make finding beds, individuals, and dependents fast and easy. One click is all it takes to view client information, including active medication and allergies. Integration with the Clients module means you can review or modify client details.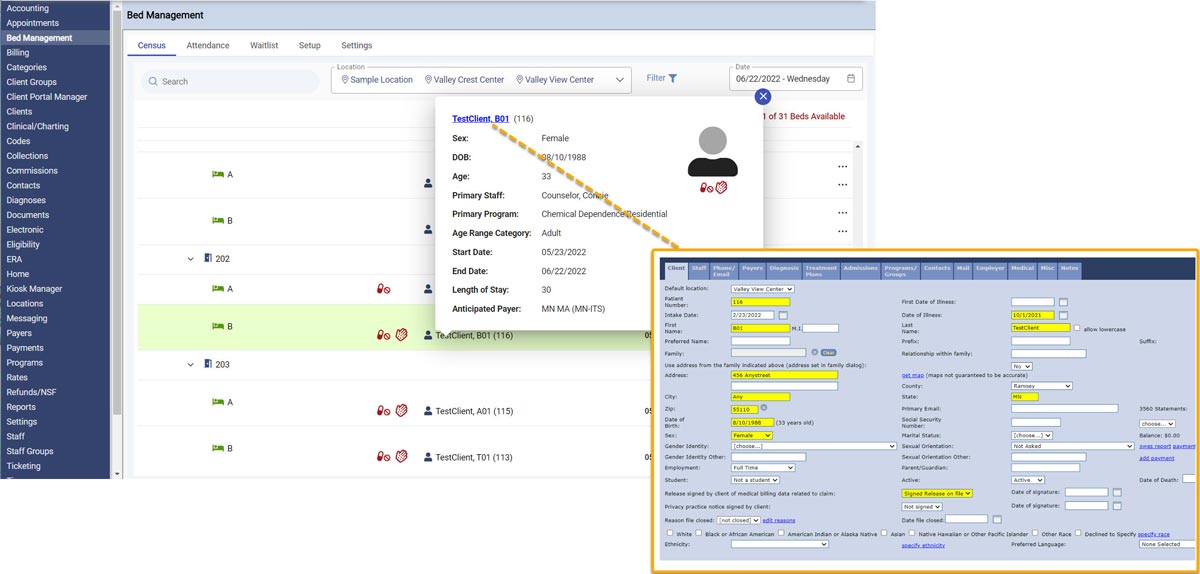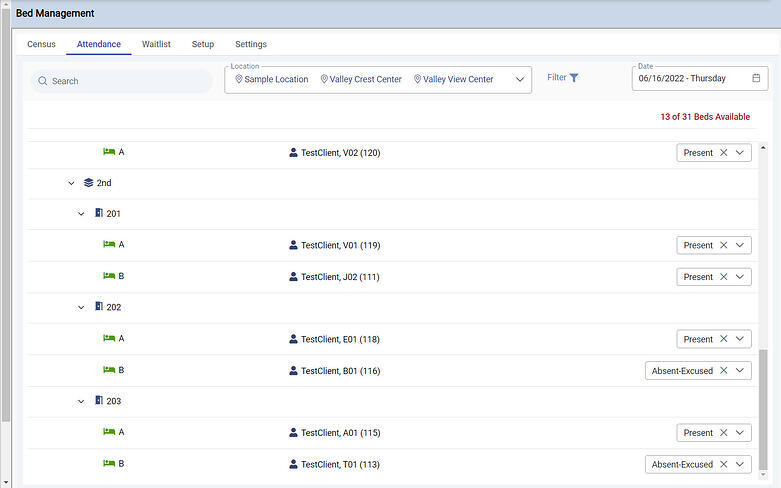 Attendance
Procentive's bed management module makes finding individuals and dependents within beds easy. You can also find beds based on specific criteria to quickly place clients with special needs. Easily record client attendance, which then syncs into Procentive's residential calendar for billing.
Waitlists
Create and maintain multiple waitlists to effectively prioritize client intake. Track, locate and move individuals from waitlists quickly and easily. A client's priority is instantly visible to place at-risk clients more quickly.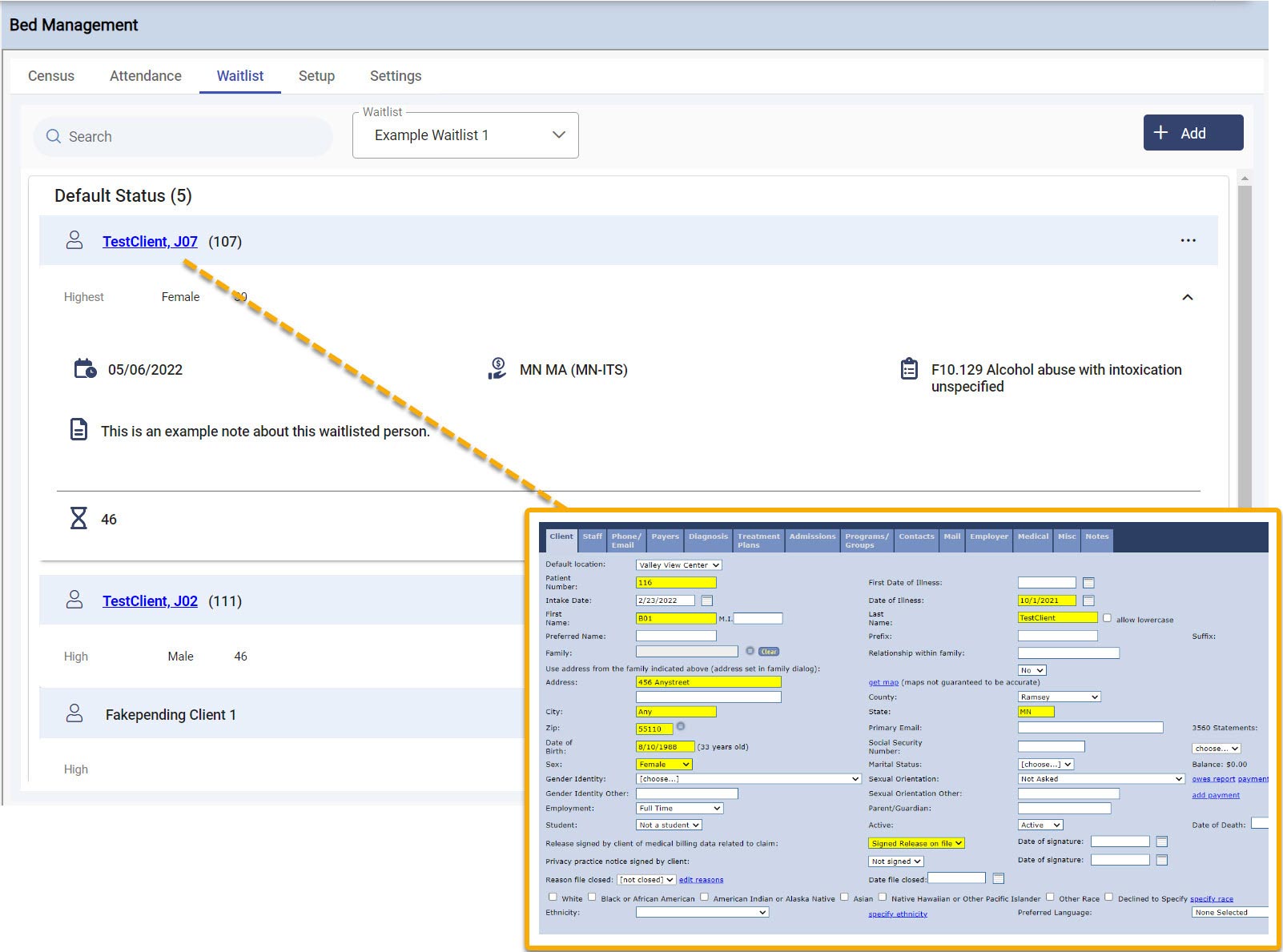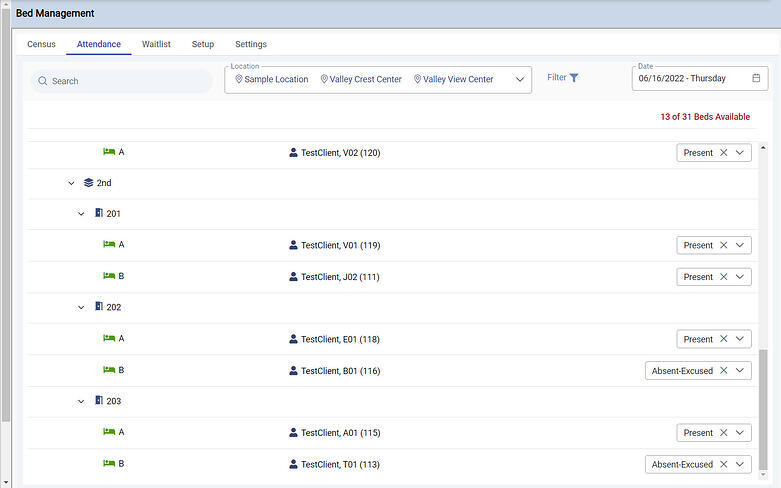 Flexible Setup
No two clinics are the same, and every practice changes. That's why our bed management features a flexible setup that allows you to organize beds within rooms, floors, wings, units, and buildings, according to your unique needs.
Tags and Filters
Manage and create bed status, tags, and types like ADA, smoking/non-smoking, male/female, and more to make placement fast and easy. You can also create waitlist tags and filters to prioritize clients effectively. Our attendance options are flexible as well, allowing you to make detailed notes for easy billing.