Fusion
Scheduling for Physical, Occupational, Speech, and Pediatric Therapy Clinics
Conquer Your Calendar
Our integrated, flexible scheduling solution tracks and manages your therapists' sessions  and client appointments.
Effortlessly manage complex schedules with multiple views and customizable calendars.
Scheduling Made Easy
Streamlined Scheduling
The customizable display maximizes screen space to minimize scrolling. Quickly and automatically find and schedule open time slots for available therapists.
Client check-ins are easy, with visual indicators instantly indicating status, and alerting you to any need for staff charges and notes.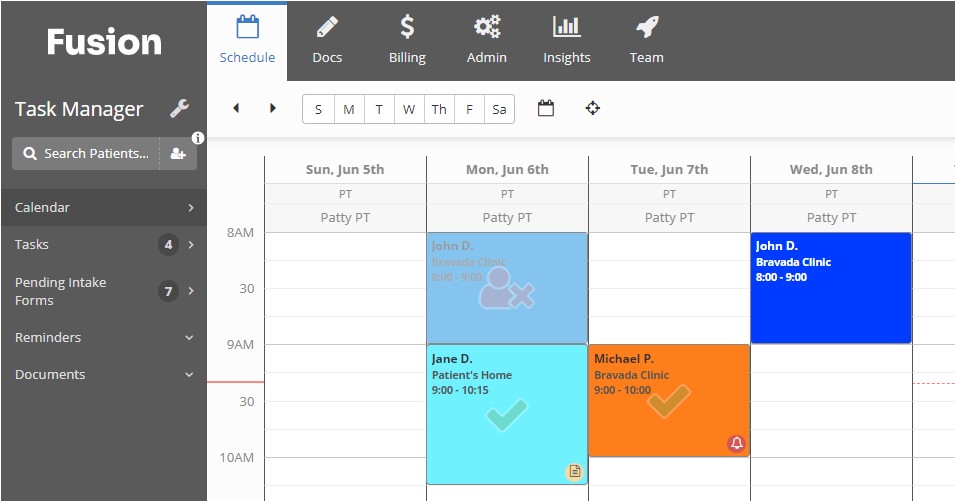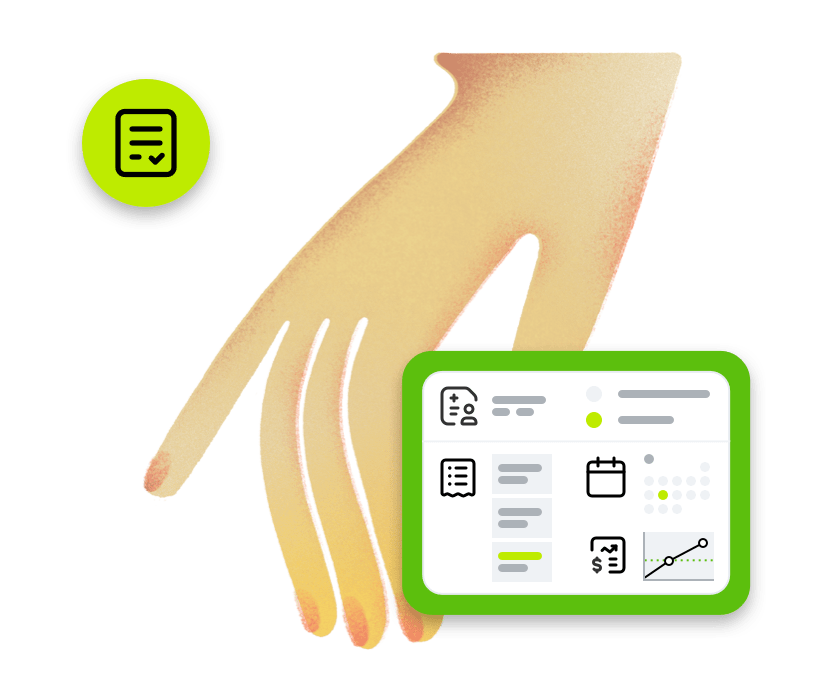 Take Coordination to the Next Level
Color-Coded Appointments
Plan your day using color-coded appointments with presets by location, appointment type, status, and more.
Color-coding help categorize client care by therapist availability and optimize your hours between clients, meetings and paperwork.
Create Extra Time in Your Day
Multiple Scheduling Views
View staff schedules side-by-side and search for open time slots to make the most of your therapists' time. You' be able to see more clients end missed opportunities.
Easily schedule client appointments from anywhere in the system.
Schedule therapists for sessions in multiple locations with easy-to-use multi-clinic profiles.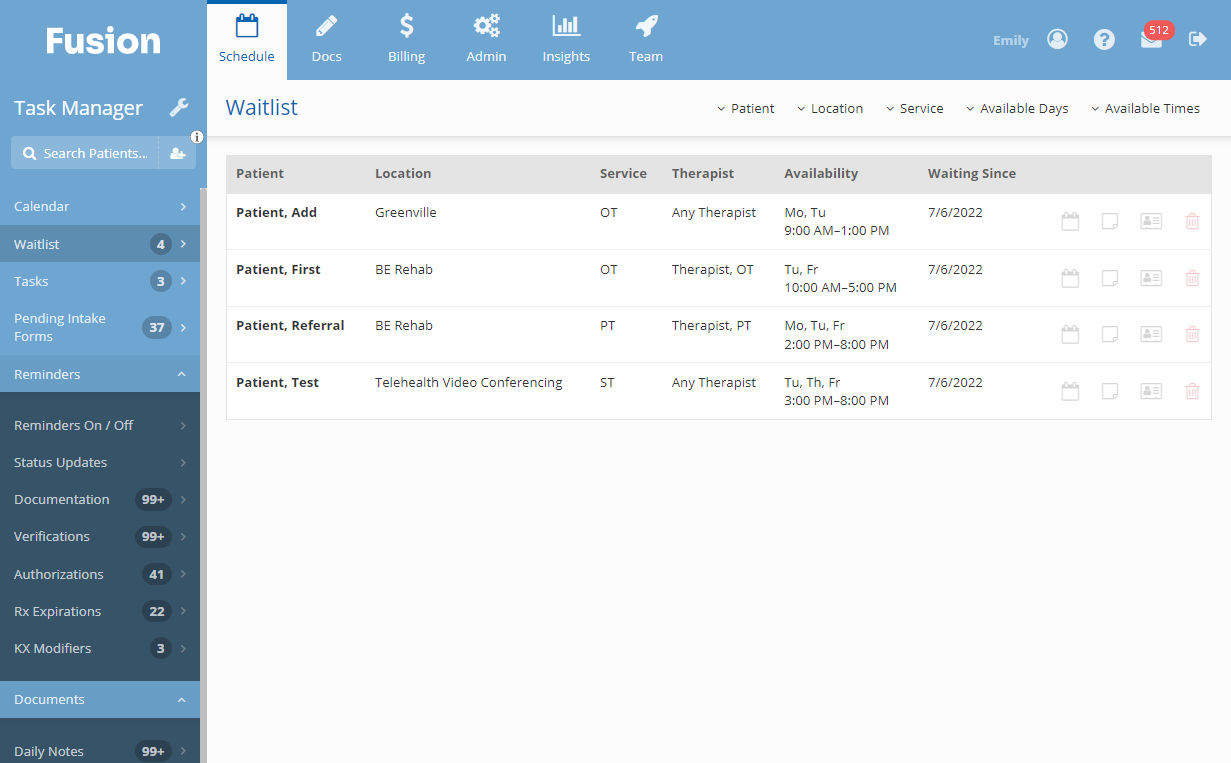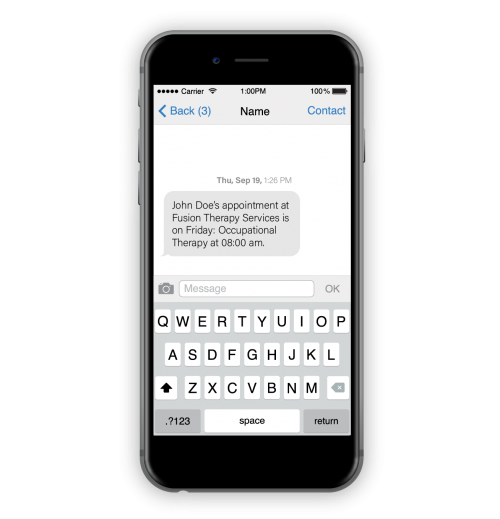 Reduce No-Shows
Automated Client Reminders
Dramatically improve client attendance with automated text & email reminders.
Save time by only manually confirming appointments  with clients that don't respond to the automated reminder the day prior.
Quickly Solve Problems with Alerts
System Alerts and Assistance
The alert system is constantly on the lookout for conditions such as expiring prescriptions and visit limits. When it finds a problem, you are instantly notified.
The clinic scheduling feature includes a virtual waiting list which continually monitors the schedule. You'll be alerted when time slots that meet client needs open up. Icons for visits and cases indicate details such as insurance type, or client call reminders.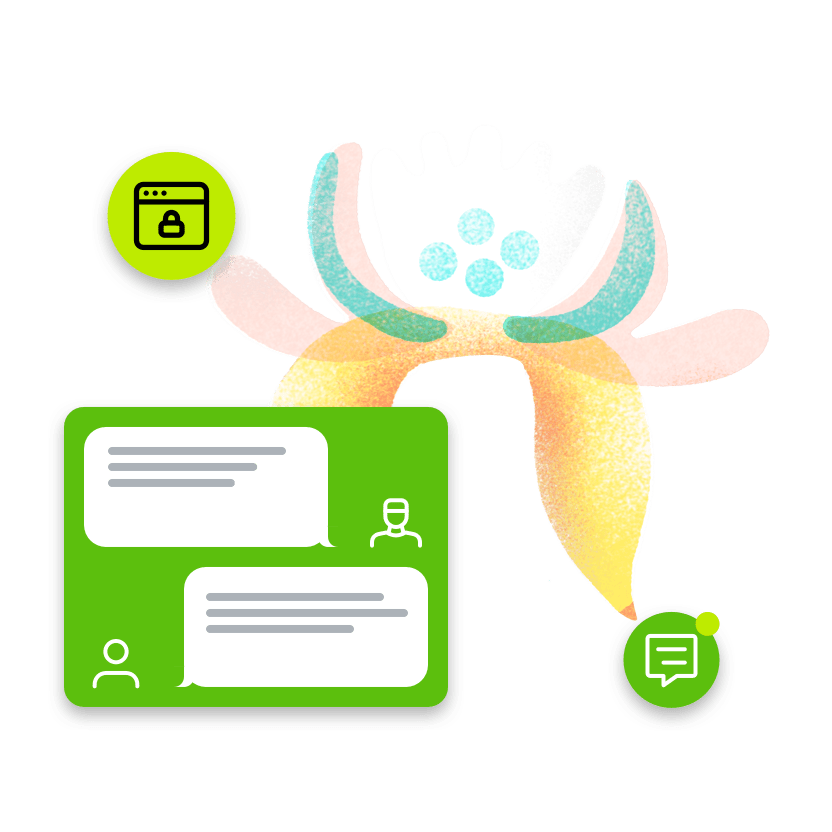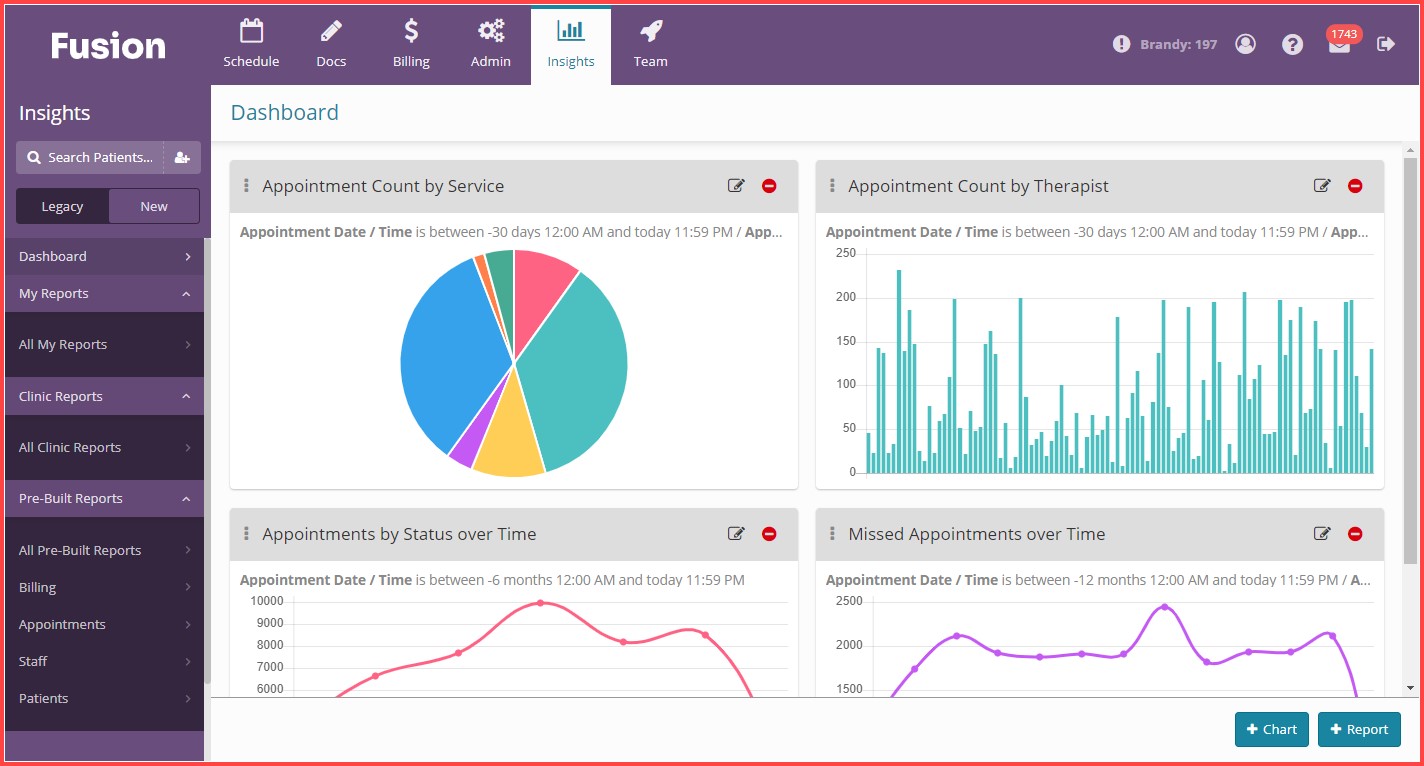 More Fusion Features
Integrated, all-in-one system
Expansive library of customized documentation
Streamlined, automated reporting
Robust goal tracking
Secure, accurate and compliant data storage