Fusion
Billing for Physical, Occupational, and Speech Therapists
Save Time and Get Paid Faster with Automated Billing
Fast and accurate, our physical, occupational and speech therapy billing software streamlines billing, so you collect more revenue in less time to focus on what matters most: taking care of clients.
Simplify Your Accounting
Electronic Remittance Automation
Save hours of work and eliminate manual billing reconciliation. Seamlessly track what you're paid on each claim and why.
Custom rules allow you to automate common edits across claims. Take advantage of one-click posting with right-click access to per diem payments, payment adjustments, and notes.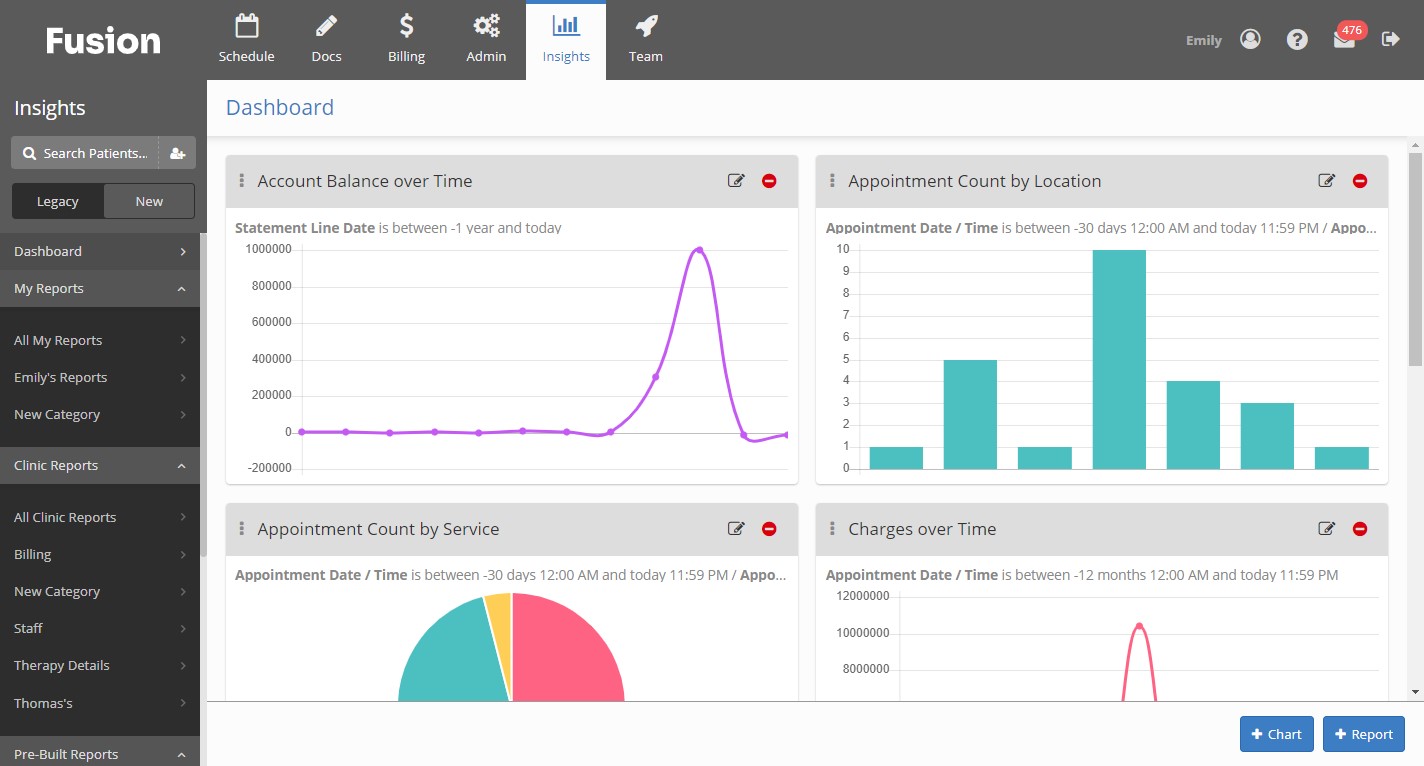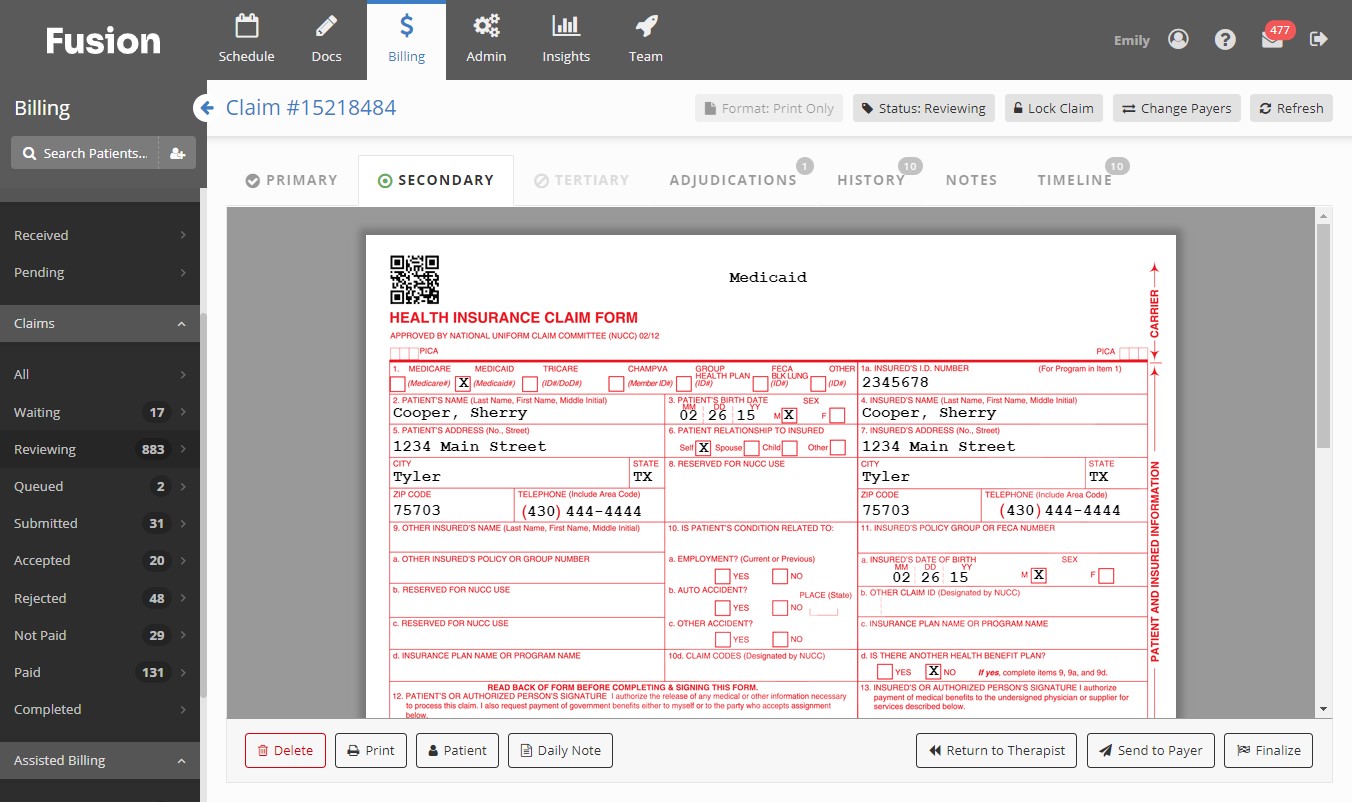 Submit Claims Like a Pro
Automated Claim Creation and Payment Posting 
When you sign off on a daily note, a claim is automatically created. Because claims are tied directly to documentation and our basic claim scrubbing helps keep you accurate, our system's generated claims have a 98% acceptance rate.
Automated posting gives the biller as much control as manual posting while eliminating extra data entry.
Ease the Pain of Payer Portals
Centralize and manage all payers
No more going to many different portals to submit to different payers. Submit claims to thousands of payers with one click. Then automatically download and process remittances, speeding payment.
Protect client privacy by giving billers only the access they need. You can even view balance status and post payments from the scheduling screen.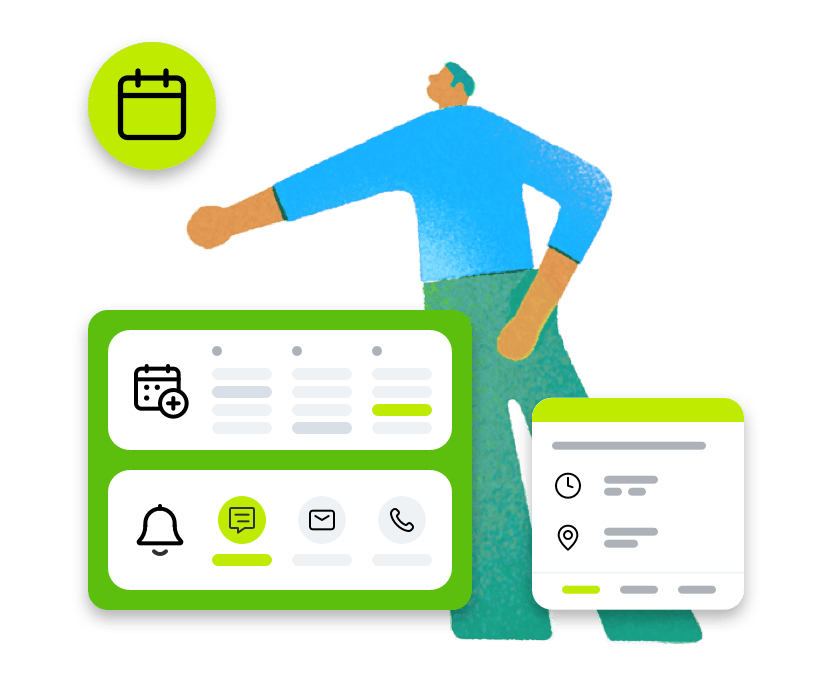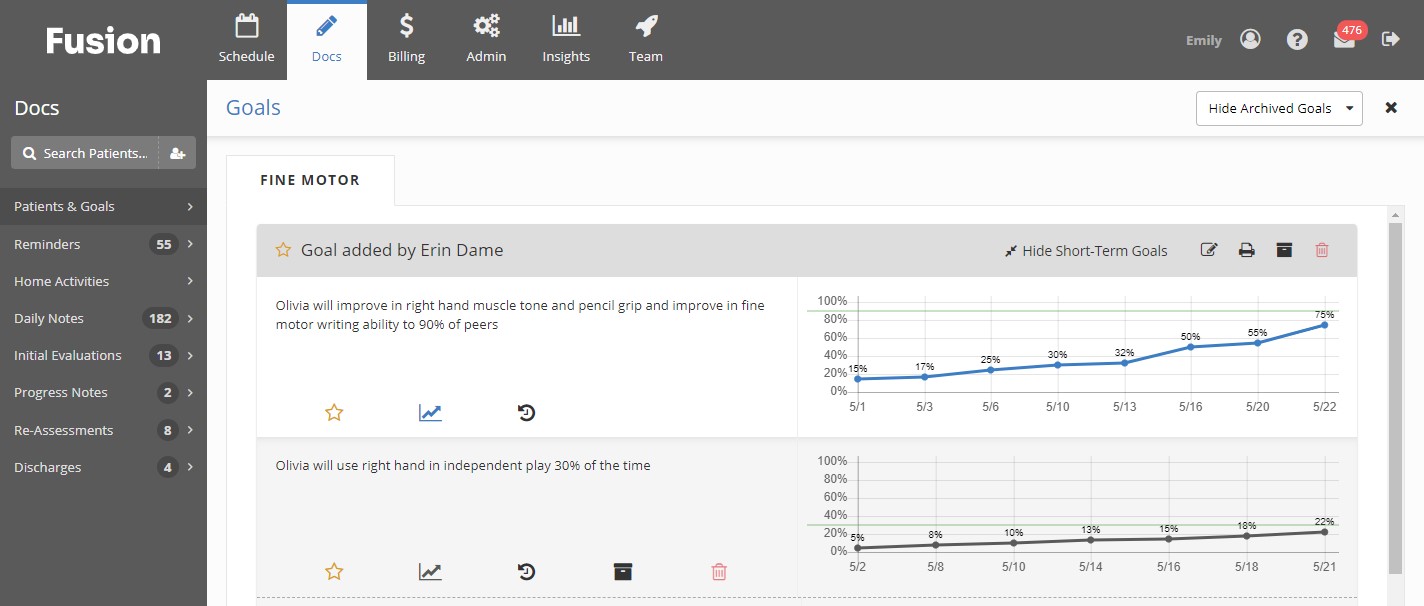 Get Paid Faster, More Easily
Payment Processing
Our physical, occupational and speech therapy billing services include payment processing. Integrated credit card processing allows you to handle client payments directly within the EHR.
No upfront costs or monthly fees. And with our Patient Portal, you can allow your clients to make payments online, too!
Spend Less Time Fixing Mistakes
Automatic System Updates
Our therapy client billing software keeps up with the latest standards for billing practices including current medical codes.
Smart filtering displays client visits eligible for payment, including contract information to confirm payment accuracy.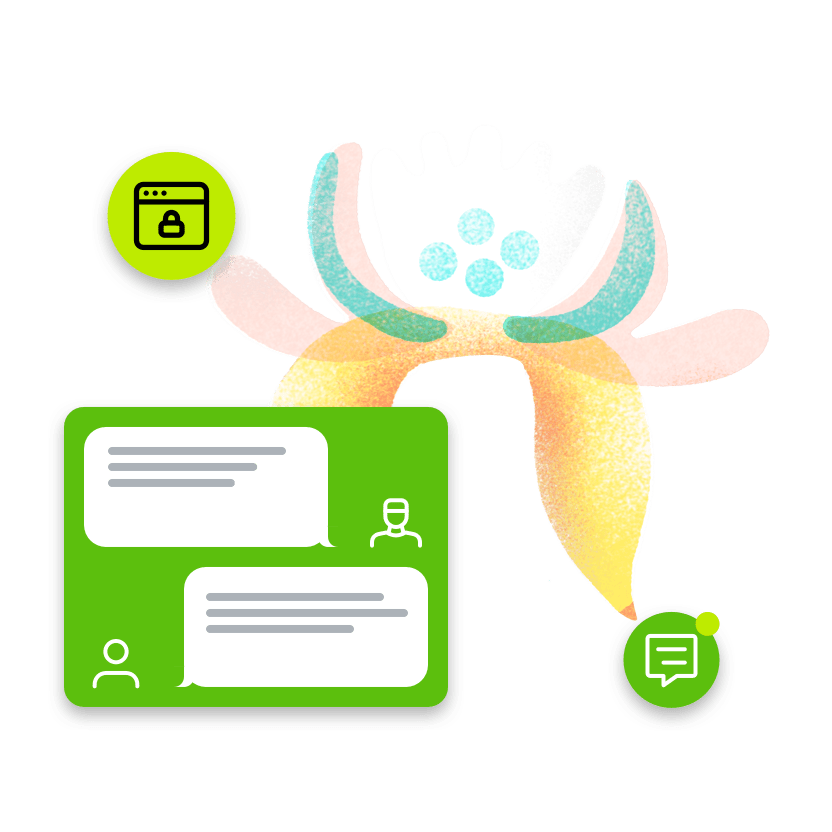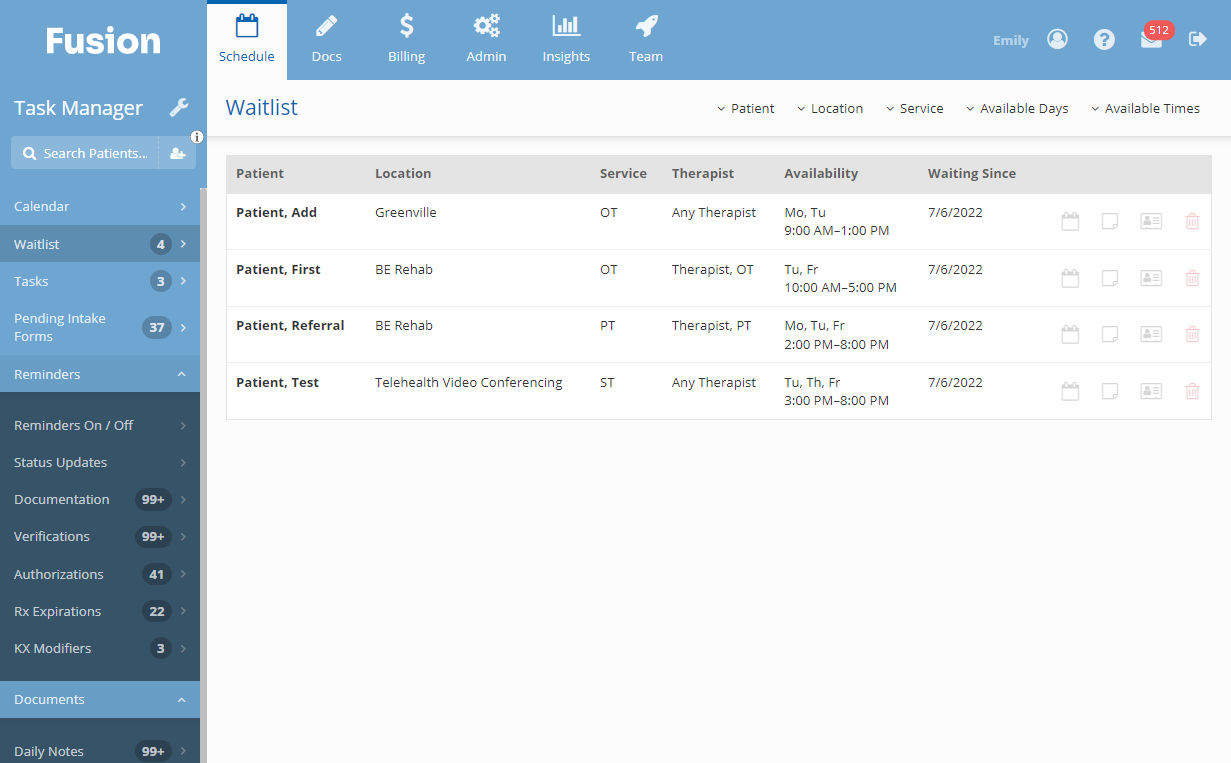 More Fusion Features
Integrated, all-in-one system
Expansive library of customized documentation
Streamlined, automated reporting
Robust goal tracking
Secure, accurate and compliant data storage