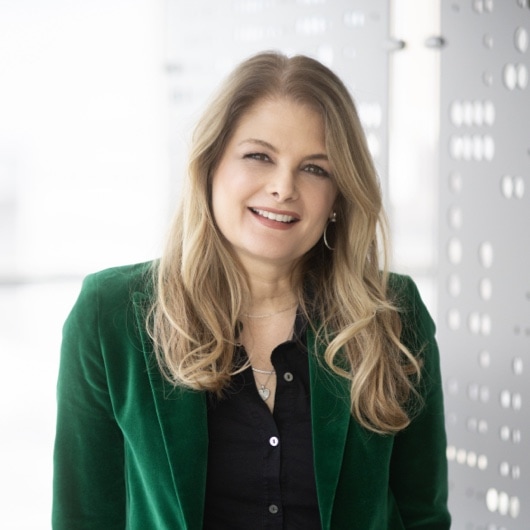 Maria Perrin
Chief Revenue & Marketing Officer
Maria joined Therapy Brands in 2021, bringing with her an extensive track record of driving revenue growth, leading brand and organizational transformations, and building successful and dynamic teams within health-care technology markets.
Before Therapy Brands, Maria was chief growth officer for HMS Holdings (NASDAQ: HMSY), responsible for the company's strategy, sales, marketing, account management, and government relations. At HMS, Maria led the growth strategy, helping propel the company's revenue seven-fold and transforming HMS' brand into an industry thought leader and market leader in its sectors.
Before HMS, Maria was senior vice president for sales, marketing, and business development for Performant Financial Corp. (NASDAQ:PFMT), leading Performant's entry into the health-care market. She also cofounded a successful consulting practice that launched dozens of tech companies in emerging sectors. Maria has held financial and operational leadership roles at Best Foods, Nissan, and other Fortune 100 companies.
Maria actively mentors start-ups and entrepreneurs, working with programs such as Springboard Enterprises and Venture Mentor Group. She is on the Executive Editorial Board at Fierce Healthcare and is a frequent speaker and writer on industry trends and leadership. Maria has a BA in economics from UCLA and an MBA from the University of Miami. She lives in Boca Raton, Florida.