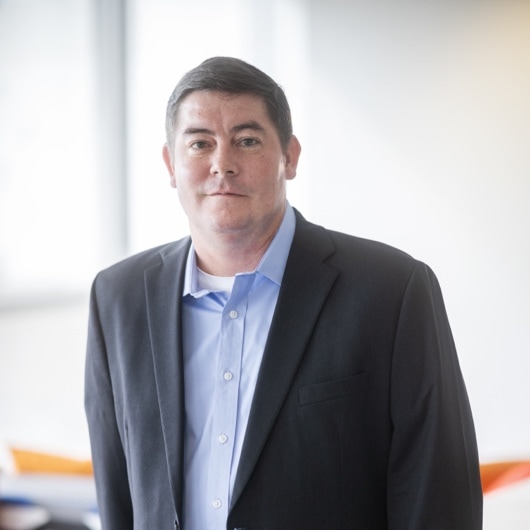 James Hughes
Chief Technology Officer
James is an accomplished technology executive with more than 10 years of successful leadership experience producing results for publicly traded and private technology companies. A proven strategic leader, he has added significant value to the organization through the development, execution, and operations of mission-critical technology strategy and business plans. James is responsible for product management, software engineering, quality assurance, information technology, development operations, security, mergers and acquisitions, and innovation at Therapy Brands.
Before joining Therapy Brands, James spent 13 years at digital legal services provider Epiq in various technology roles of increasing responsibility. James began his career as a software developer for Datasystem Solutions and Creative Healthcare Systems.
James holds a bachelor of science in computer information systems from Missouri State University. He lives in Kansas City with his wife, two children, and dog, Truman. In his free time, he enjoys sports, the outdoors, travel, and home distilling.