On July 1, 2021, an interim final rule was published creating the No Surprises Act (NSA), which provides consumer safeguards against excessive medical expenditures and affects how physical and behavioral health providers charge for services.
The NSA became effective on January 1, 2022. The Congressional Budget Office estimated that the NSA would result in direct consumer savings via a 0.5% to 1% decrease in commercial insurance rates, while concurrently reducing payments to certain providers. Here's an overview of the act and how it can affect your organization.
What's a Surprise Medical Bill?
A surprise medical bill, also known as out-of-network billing, happens when a patient gets a statement for the difference between the out-of-network provider's cost and the amount covered by their health insurance after co-payments and deductibles.
An Overview of the No Surprises Act
The NSA protects customers from unexpected medical bills and removes them from billing disputes between insurance companies and healthcare providers. This new regulation prevents out-of-network providers from charging consumers more than the in-network cost-sharing levels based on the recognized amount. The recognized amount entails;
Amount defined by state law, applicable to programs governed by state legislation
A qualifying or state-approved amount for clients with an all-payer model contract.
Specifically, the NSA extends protection to the following categories of services:
All emergency facility and professional services outside the network
Post-stabilization treatment in out-of-network hospitals until a patient can be transferred safely to a network hospital
Transports by air ambulance, whether emergency or non-emergency in nature
Non-emergency out-of-network services are supplied at or requested from a network facility unless the provider follows the required notification and consent procedures
A violation of the NSA may result in state enforcement action or civil monetary penalties of up to $10,000 per violation imposed by the federal government.
Parties Affected by the NSA
The type of providers and payers affected by the NSA include:
Emergency room doctors
Group health plans and group and individual health insurance coverage offered by health insurance issuers, including insured and self-insured plans
Most out-of-network providers
Agencies that patients don't normally choose like neonatologists, hospitalists, radiologists, pathologists, or anesthesiologists
Air ambulance agencies
Group health plans include group and individual health insurance coverage, including insured and self-insured plans, supplied by health insurance issuers
However, not all patients are affected. The NSA's regulations don't apply to anyone with Medicare, Medicaid, Indian Health Services, Veterans Affairs Health Care, or TRICARE coverage since these programs already have safeguards to protect against high medical costs. The new rule should not impact you if you only serve customers with coverage through one or more of these programs.
Notice & Consent
The NSA has some exceptions to surprise medical bill protections, but only if a patient voluntarily and knowingly decides to utilize an out-of-network provider for non-emergency treatments.
When a non-participating provider provides non-emergency services at a participating facility or a non-participating emergency facility, providers may not bill more than the allowed cost-sharing amount. This is based on the recognized amount unless the patient is given written notice and a consent waiver 72 hours before the appointment.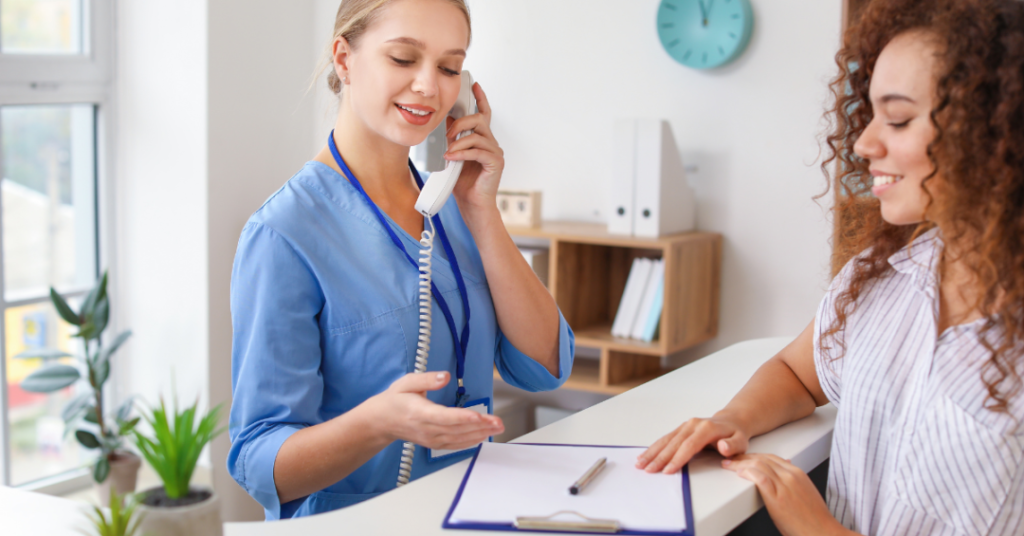 Tips to Navigate the NSA While Remaining Complaint
Here are some tips to protect your cash flow while remaining compliant with the NSA's regulations.
Review Your Revenue Cycle Management Process
Strong revenue cycle management (RCM) is essential for generating clean claims, decreasing the frequency of rejected claims, and eliminating bad debt. Most rejected claims are attributable to pre-service registration problems, one of the three crucial phases of the RCM process. The value of pre-service procedures cannot be emphasized.
An optimized RCM process is responsible for;
Capturing accurate & complete demographic and insurance data
Completing insurance verification
Communicating accurate cost estimates to patients
Obtaining all required authorizations
Completing medical necessity screening
Understanding health plan requirements
As such, you should review your data systems. In addition, you should increase training and ongoing education for front-line employees to ensure:
Identification of the insurance policy with precision
Assurance of admissibility
Utilization of price visibility tools
Respectful, patient encounters that are transparent, simple, consistent, and exhaustive
Establish a Process to Update Your Directories
Ensure you have a thought-out process to guarantee the timely transmission of directory information to a plan. Include procedures for removing providers who cannot certify their network status.
Incorrect provider directories will lead to inaccurate estimations of in-network prices, preventing your plans from imposing cost-sharing amounts that exceed in-network rates.
Keep Cost Containment and Lean Operational Efficiency Your Priority
The elimination of balance billing may result in a loss of income and a reduction in cash flow, resulting in reduced operating margins for providers that formerly used the practice.
Reviews of operational performance utilizing Lean processes to minimize needless waste, increase throughput, and decrease overall costs are crucial for mitigating revenue losses.
Provide an Advanced Explanation of Benefits (EOB)
Health plans and providers must deliver an Advanced EOB notice in simple language and promptly. This Advanced EOB should have the following elements:
The provider's good-faith estimate based on applicable codes
A reasonable estimate of the expected charge
A reasonable cost-sharing estimate based on your estimate
A reasonable approximation of the patient's contribution to the out-of-pocket maximum and deductible
Participation status of the provider or facility and, if so, the agreed rate. If the provider or facility is out-of-network, the description must provide information on how patients may get information about participating doctors at the facility
If appropriate, a disclaimer stating that coverage is subject to medical management restrictions
A clear explanation of the services you'll provide
A disclaimer stating that the information is an estimate and is subject to change
Itemize every component of the service that you will charge
Any additional information or disclaimer deemed necessary by the plan
We're Here to Help
Optimizing your RCM or billing process to navigate the NSA's new rules can be challenging; we are here to help. You can maximize your revenue with our powerful health billing software at Logik.
Our billing software streamlines billing processes from charge generation to collections, improves your clean claims rate, and accelerates cash flow. It's built for enterprise-level behavioral health practices addressing specific needs such as claims management, reporting & analysis, and patient management. Contact us and schedule a demo today to learn more about our billing software that can help protect your cash flow while remaining compliant with the NSA's rules.