Every dental clinic prioritizes good treatment and care. However, submitting accurate dental claims is crucial to improving collection rates and boosting cash flow. Most insurance providers reject over half of dental claims submitted by dental practitioners due to insufficient information. In this article, we'll explain how even minor filing errors might result in your dental claim being denied.
Top 5 Mistakes Dentists Make When Filing Insurance Claims
The key to preventing claim denials is to understand their causes. The following are five common reasons why dental insurance companies deny claims:
1. Inadequate Claim Information
Dental insurance plans have different CDT coding processes that require written narratives – without them, your claim is likely to get denied. To validate the claim, ensure you provide a detailed description of the treatment and services performed, as well as their clinical necessity. Insurance companies might also ask for additional documentation for orthodontic, endodontic, periodontal, and other paramount services. It's recommended to send the insurer the latest full-mouth sequence or periodontal recording of the last six months of treatment.
2. Coverage Limits
Dental plans come with frequencies, limitations, and exclusions. The coverage has a cap on how much the insurer will cover for services yearly, or for the rest of the patient's life. Plans may also contain frequency restrictions, which means that a patient will only be insured for certain treatments every few times a year. Because of these factors, examine your patient's coverage before administering treatment to establish limitations, frequency, and exclusions. For more expensive operations, submit a predetermination to the insurer to determine what they are ready to cover and the amount patients will pay. 
3. Providing Out of Date Insurance Information 
If the patient's coverage is outdated, canceled, or lately modified, the insurer may deny the claim. If the policyholder has recently changed jobs or owns a new insurance card, advise them to make your practice aware to avoid any insurance complications. Verifying dental insurance eligibility can help guarantee that patient data is up to date.
4. Issues with Coordination of Benefits (COB)
COB happens when a patient has two or more dental insurance plans and can utilize both to fund their dental treatment. According to AAP, failure to provide the primary payer's Explanation of Benefits (EOB) when billing the other payer can cause payment delays. To avoid COB concerns, providers must obtain and validate primary and secondary insurer information at every visit. You must also be familiar with the payment plan and payer rules so that you can send the dental claims to the main payer first. The secondary insurer will demand a copy of the first payer's Explanation of Benefits (EOB) to process and settle a claim. Therefore, you should attach the EOB and provide complete and accurate details.
5. Failure to Collect Pre-certification or Authorization Details
The insurer requires authorization for primary dental procedures, e.g., oral surgery and reconstructive services. Failure to do this can result in your claim being rejected. It's important to know which providers require pre-authorization for procedures and present the predeterminations for complex, expensive treatments before the scheduled operation date.
Other Reasons Your Dental Claim Could Be Rejected by Insurance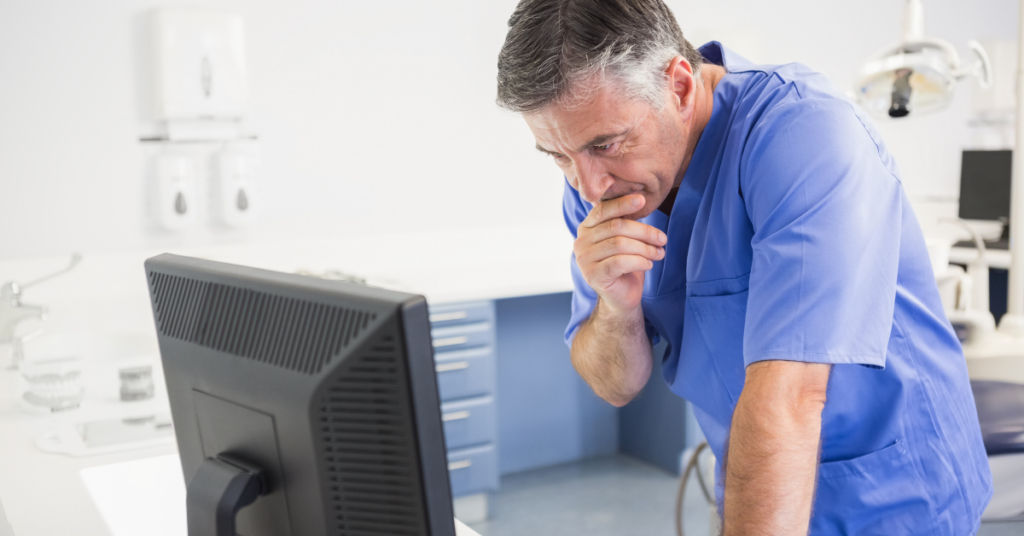 1. Failure to Submit the Claim on Time
Each dental insurance company has its claim submission deadlines. They refuse claims filed after the policy's time limit has expired. Although some health plans require claim filing within one year of the appointment date, others might only offer 180 or even 90 days. It's best to file the claim immediately after finishing any procedure.
2. Data Entry Errors
Mistakes when entering patients' data on the claim are likely to cause a denial. For example, if the insurer sends back the form with the statement "beneficiary identification incorrect," it implies that the name or the Enrollee's Identification number is wrong.
Tips for Filing Dental Insurance Claims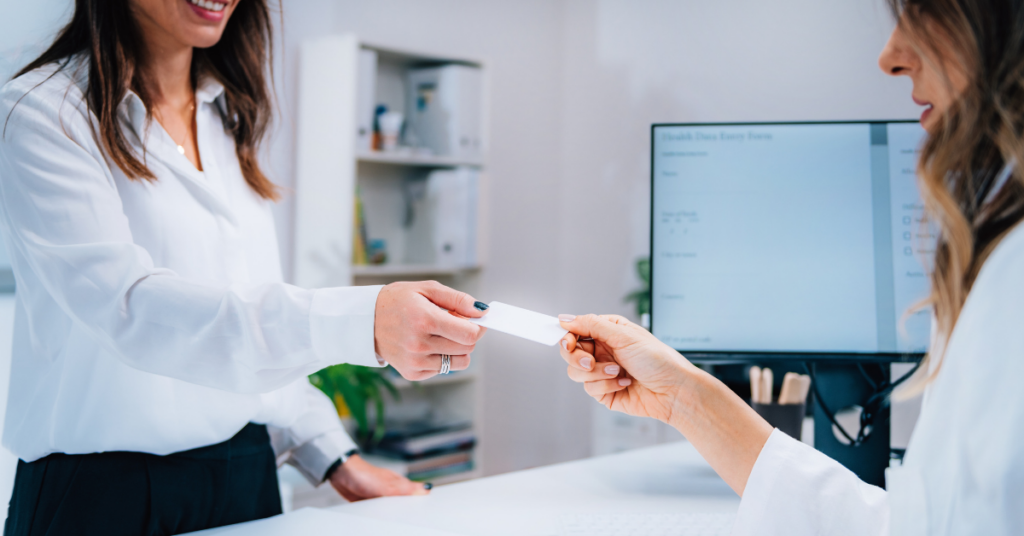 Insurance payments account for a large portion of the total revenue in most dental clinics. Here are three tips to assist you in preparing excellent dental insurance claims so you can receive your payment right away:
Get the patient's dental and medical insurance data immediately. Make a copy of both the back and front of the insurance cards. While you might not use patients' medical insurance for most dental procedures, it does not hurt to have this information on file (as some medical insurance companies will cover specific dental procedures). Having the cards on file ensures that you have the correct insurance information for the patient.
Before you start treatment, ensure you know details regarding the patient's eligibility, benefits, and the procedure allowance amount. Bear in mind that not every plan offers the same benefits, even when coming from the same insurer; this is especially true for HMOs vs PPOs. Knowing each patient's benefits, and the requirements for filing them, will ensure you're being compensated fairly, and timely.
Always ensure to keep comprehensive and detailed records of your patients. Having the following information readily available is not only needed for patient care, but can help you provide additional information to insurance companies when needed:
Rationale cause for the visit
A relevant history of physical or oral examination
An evaluation of lab and radiography data
An assessment of the treatment or release plan. 
Patients' performance reports, including responses to therapy changes, diagnosis, and follow-up procedures.
How Apex EDI Can Help
We understand it's difficult to manage complex claims processing while prioritizing patient care. Apex EDI can alleviate the pain of dental claim denials – getting you paid faster and with less of a headache. Our claim processing software minimizes paperwork and enables numerous processes to function together by:
Uploading claims in batches and managing them from a single location.
Processing claims electronically for faster payment.
Simplifying documentation and coding with centralized and accessible data.
Analyzing all the medical reports to prevent denials.
Checking for any missing data.
Finding and rectifying mistakes before filing
Every processing stage can be automated through Apex EDI's clearinghouse. Schedule a Demo today and find out how you can complete accurate claim processing in minutes.
Streamlining Secondary Claims with Apex EDI
So, as you already know, secondary claims can be pretty complicated. Luckily, Apex EDI's clearinghouse software takes the hassle out of claim processing. Secondary claims are automatically drafted from EOBs and only take a single click to submit. The result? A quicker reimbursement cycle and a more relaxed billing staff. Schedule a demo today to see just how easy secondary claim processing can be.
Already an Apex customer? Activate secondary claims processing in your account. Check out the How-To Guide.