Name: Allison Milam, MS BCBA
Title: Clinical Product Owner, ABA Specialty
Allison has been at Therapy Brands since 2021.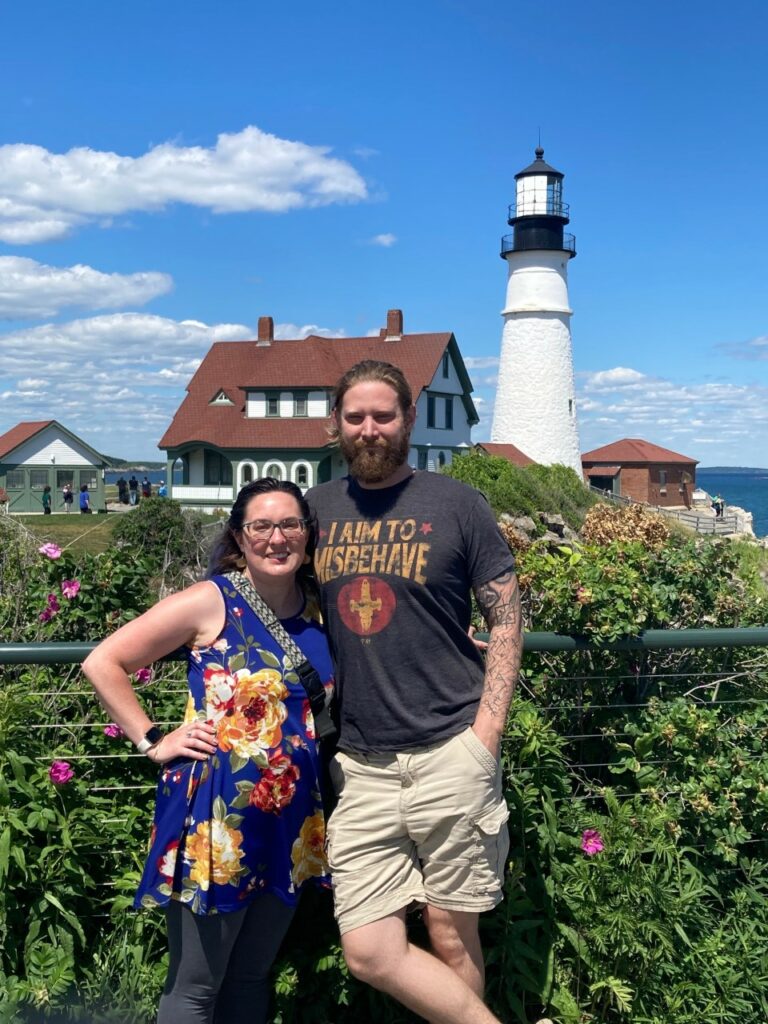 ---
What is your role at Therapy Brands?
I have been a Board-Certified Behavior Analyst (BCBA) since 2015, and a former provider of Applied Behavior Analysis (ABA) services to clients of various ages and disabilities. I'm also a former customer myself of Web ABA Enterprise (formerly CodeMetro) and Catalyst which I used in the field. I'm now the Clinical Product Owner where I draw upon my previous experience and clinical knowledge daily to help drive decisions on roadmap planning and building new features for our ABA products.
I consult with designers and developers, making sure our products stay clinically relevant and helpful to our customers. I collaborate with all ABA departments to continue to bring the best customer experience to the ABA market. I love being the advocate and voice of the customer when we're building out new features, as I know what it's like to be in their shoes and use these products on a day-to-day basis.
Why do you like working at Therapy Brands?
The staff really care about helping our customers and are really good at it. I work to remove additional stress from our customers' daily lives. I love that the company values my opinion because I've been a customer too. I appreciate how collaborative we all are and how we respect each other's opinions while coming to the best solutions for our customers.
How are you making a difference or impact to what we do as a solutions provider?
I feel that I am truly steering the future of our products to offer valuable solutions that ABA therapists really need in the field. I want to develop products that make providers' jobs easier so that they can spend less time doing administrative tasks and more time working with their clients. My goal is to remove as much stress as possible since I know what it's like to be in their shoes and to be pulled in several directions at once. I believe I can help decrease burnout in our field if I can help with reducing some of the pressure.
Tell us about a time when you felt like you made a positive impact?
Seeking out BCBA certification is a very tricky road to navigate. That's why I'm incredibly passionate about mentoring others seeking certification in the ABA field. I try to use all my positive (and negative) experiences to help others. I love when I can make their journey even the slightest bit easier by providing guidance on how to gain this incredibly difficult certification. I hope I have had a positive impact on several of my mentees by helping them achieve their dreams of becoming a Behavior Analyst. It's a truly important and rewarding job.
I was very excited to help set up and maintain Therapy Brands' ACE provider certification for the organization so that we can continue to offer educational webinars that BCBAs can use towards CEUs, adding more knowledge and expertise to our field.
What do you do when you aren't helping our customers?
My husband and I recently moved from Tennessee to Maine a year ago and took on the very large project of renovating an 1850s farmhouse! So, when I'm not diving into product workflows and helping customers, I usually feel like I'm on an HGTV episode! But in my downtime, I love spending time playing with our three pugs and exploring our new city.