Coding and payment for behavioral health services often prove tricky, which is a major roadblock to making mental health treatment accessible. There are substantial problems that surround paying, reimbursing, and billing for behavioral health services compared to other areas of healthcare.
Psychiatry was not considered by insurance until three decades ago – making coding and billing for behavioral health still a relatively new concept. The time, scope, and constraints that determine mental health treatment impact the billing process. Services are generally individualized and don't fit into certain checkboxes – and efforts to standardize coding have only furthered complicated things.
Denied claims usually fall in to three main categories including policy, clinical, or administrative denials. Let's look at some common reasons for claim denials, and some key solutions that might help you and your billing staff. Some denials are not repairable, meaning the practice will never be able to get money for the claim they submitted. A practice management system that guards against those types of denials is key. First though…
What is RCM?
RCM is an acronym for Revenue Cycle Management. It's an entire process:
Identifying a practice's revenue
Collecting a practice's revenue
Managing a practice's revenue
Revenue cycle management involves clinical management systems interacting with medical billing systems. When this interaction occurs, there's an information exchange. Information may be pulled from:
Clearinghouses
Patient statement systems
Patient payment vendors
The end goal of RCM is to complete a financial transaction. The transaction is three-pronged; it involves patients, providers, and payers.
What is a Speciality Specific RCM Firm?
Specialty-specific RCM firms allow providers to account for some of the challenges of RCM
Complex coding requirements, for example, vary from specialty to specialty. They can pose as roadblocks if a team or system doesn't understand how to assess and use them.
This is where specialty-specific RCM firms come into play. They allow specialty practices to leverage powerful specialty-specific data that would otherwise be lost.
A specialty-specific RCM firm can help reduce staff errors and minimize administrative costs and responsibilities. When practices outsource billing, it helps cut down on their overhead costs and decrease its number of claim denials and rejections. The result? More time and money to focus on patients – less time and money wasted trying to interpret billing details.
What Unique Challenges Do Behavioral Health Practices Face?
The shortlist:
Treating patients with severe and/or disabling behavioral conditions; which often require specialty-specific programs to help provide comprehensive care
Lack of time to schedule, perform and attend to patient needs
Many patients receive behavioral health services in primary care facilities, missing opportunities for specialty programs
What Are the Benefits of Outsourcing Medical Billing For Behavioral Health?
When practice managers opt to outsource their medical billing to specialty-specific RCM services, they enjoy:
Maximized Productivity
Because mental health specialists do not need to use the scores of codes designated for PCPs, they don't need those codes hindering their efforts during billing; outsourcing billing or using a specialty-specific software helps eliminate busywork and unnecessary information to boost productivity
Enhanced Patient Management
Patient engagement will prove to be a challenge if patients are (a) frustrated with every office visit or phone call or (b) unable to visit due to payment complications.
Reduced Operational Costs
Patient engagement will prove to be a challenge if patients are (a) frustrated with every office visit or phone call or (b) unable to visit due to payment complications.
Elimination of Administrative Burdens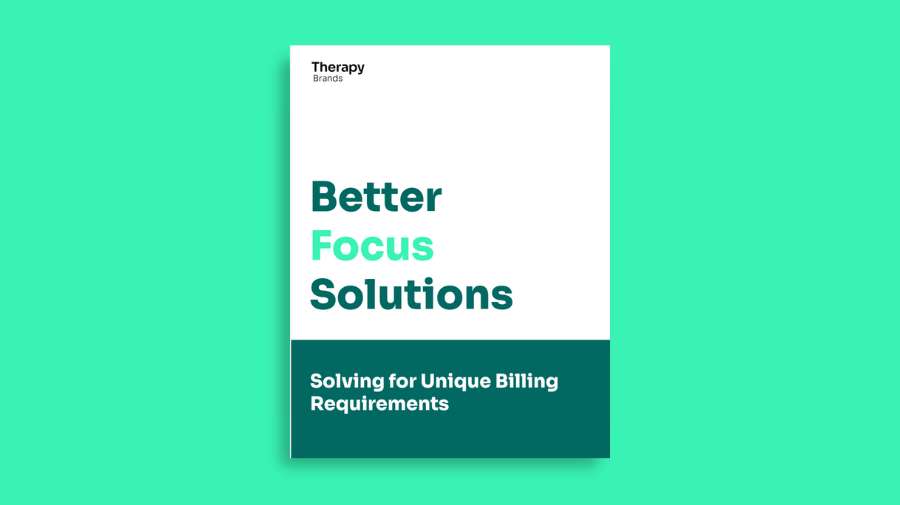 Nobody wants to scroll through a list that's thousands of codes long; outsource billing and coding to minimize administrative burdens in your own practice.
Want to Learn More?
The Logik Team's white paper on unique billing requirements for behavioral health providers includes a billing guide, tips for insurance reimbursement and more.
Fill out the form below for your copy!