Medical billing is a challenging and demanding process. The nuances that go into filing claims, avoiding denials, tracking bills, coding, and the like can be overwhelming for any clinic.
Delegating the process to a proper billing system can simplify the task tremendously, allowing practitioners to focus on their core tasks. That's why clinics are generally looking for an EHR system with a ready-to-go medical billing integration like a clearinghouse.
By gaining an opportunity to submit insurance claims quickly and efficiently, practitioners can minimize rejections and denials while getting their money as fast as possible. While they may already have a separate medical billing system, many clinics want a comprehensive solution
Let's take a closer look at the key benefits of adding EHR billing integrations to your offer.
1. Higher Reimbursement Rate
Hospitals in the United States lose $262 billion annually due to claim denials. The main reasons for rejections and denials include:
All the above issues stem from manual data input, poor software settings, and overwhelmed staff. By taking advantage of EHR billing integrations, your clients can:
Keep all the relevant data in one place.
Set notifications for claim submission deadlines.
Take advantage of pre-filled patient information.
Align coding and clinical documentation.
A properly drafted claim is the key to its acceptance. Integrating billing software into your EHR system eliminates a large volume of manual work (e.g. entering the same information into two programs) for your clients, thus preventing human errors, coding mistakes, etc.
By presenting a comprehensive EHR solution, you are giving clinics an opportunity to increase their reimbursement rates.
2. Better Interoperability
To participate in federal incentive programs, clinics have to demonstrate the meaningful use of certified EHR technology. Improving patient care and data security involves keeping the data centralized by integrating billing solutions into EHR software.
External Interoperability
EHR billing integrations are highly interoperable. They contain data that can be shared with the providers and practitioners that need access to it. While sensitive information remains confidential, the gathered data may be used by third parties for patient care improvement purposes.
Internal Interoperability
Interoperability doesn't just refer to seamless communication between external programs. It can also be highly useful for in-house software. Keeping all data in one system can simplify the data management and claim filing process for your clients tremendously.
EHR billing integration reduces the number of data entry points, keeping human errors to a minimum. A robust centralized system counteracts security breaches, allowing practitioners to minimize headaches when it comes to working with sensitive patient information.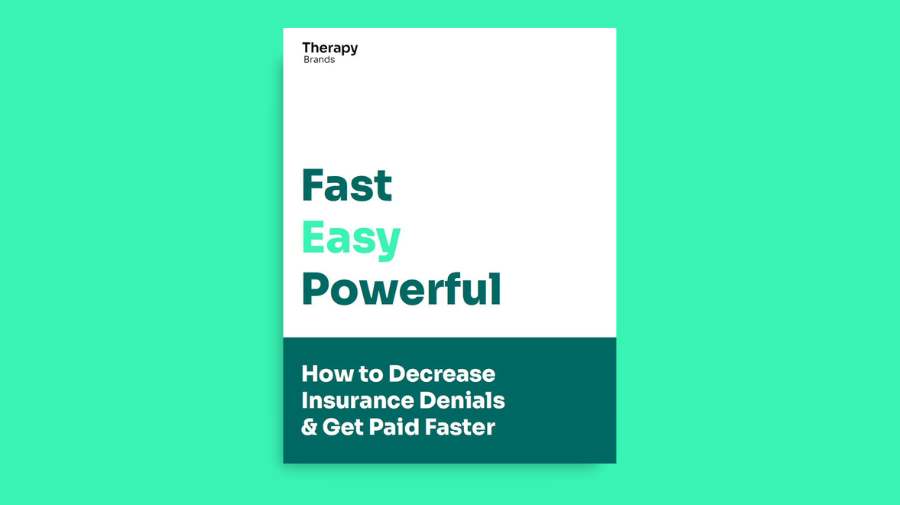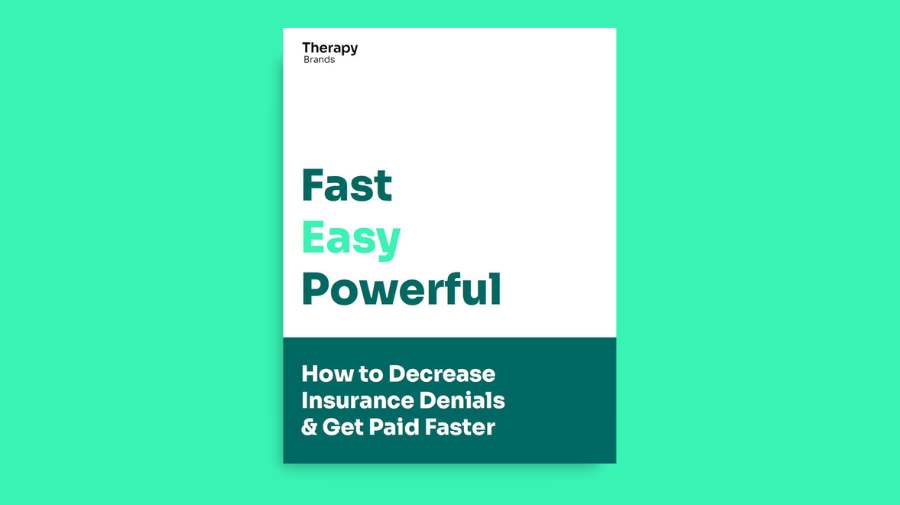 3. Minimized Accounts Receivable Balances
Many clinics struggle with cash flow disruptions due to denied and rejected claims or delayed payments. This prevents many practitioners from growing their practices and providing proper care to as many patients as possible.
By adding integrated claim clearinghouse tools to your EHR solution, you are giving your clients an opportunity to minimize account receivable balances and improve cash flow.
From verifying eligibility and correct coding to claim status reporting and electronic remittance advice (ERA), working with a trusted claim clearinghouse can go a long way toward improving clinics' profitability. This can make your offering much more appealing.
Important: not all clearinghouses offer seamless integration with all EHR systems. It's imperative to check compatibility in advance.
4. Less Paperwork
When it comes to medical billing, paperwork is often unavoidable. However, it's possible to minimize it with an integrated billing system. Minimizing paperwork can increase productivity, raise employee satisfaction rates, and affect the clinic's profitability.
Additionally, by taking paperwork out of the equation, clinics can reduce human errors and speed up claim processing.
When some claims can't be sent electronically (this can happen when providers don't systems for electronic claim submissions), clearinghouse tools can help your clients print claims out and mail them to the provider.
5. Billing Process Automation
In the 21st century, automation is the driving force behind success. EHR systems are designed to automate many tasks from electronic prescriptions to claim processing. A manual billing process is costly and time-consuming.
Even if the claim is error-free, entering information manually could take a significant amount of time. Each denied or rejected claim requires even more time to correct mistakes and resubmit the claim
By automating the billing process, it's possible can catch problems before they turn into claim denials. This can save time and money for the clinic while contributing to its solid reputation.
By offering a billing automation solution with your EHR system, you make your software more appealing to practices of all sizes.
6. Patient Satisfaction
Improving patient satisfaction is one of the key goals healthcare providers focus on. Automating the billing process and eliminating claim errors can help increase patient satisfaction rates for your clients.
By taking advantage of insurance eligibility verification software, a practitioner can have a clear picture of which services are covered by the patients' insurance plans at the scheduling stage. A system should arrange insurance eligibility verification before you begin the billing process.
A high-quality EHR integrated billing system can help clinics warn patients about possible unexpected expenses related to insurance coverage, thus increasing satisfaction levels.
7. Improved Analytics
Analyzing the clinic's financial operations can help your clients make important decisions about growth and improvement. By taking advantage of EHR billing integrations, they can use robust reporting features of the billing software to see how well their clinic is doing and what needs to be changed.
Billing and claim processing analytics can add to the picture of the practice's financial situation. The collected data can help it optimize claim processing and improve the clinic's daily operations.
I strongly recommend that all medical and dental providers and billing services consider using Apex EDI as an effective tool to reduce administration costs and lower their account receivable balances.

Terrilynn Nicklin, Healthcare System Services, Inc.
Final Thoughts
To stay ahead of the competition and increase patient satisfaction rates, a healthcare provider must take advantage of the available technologies. That's why EHR solutions are searching for robust partners that give them an opportunity to speed up claim processing and improve cash flow while staying compliant.
By adding a clearinghouse tool to your EHR system, you can provide your clients a comprehensive program to help them stay on top of their game. Finding a top-notch clearinghouse partner that ensures seamless EHR billing integration can help you maximize the profitability of your offer while keeping clients satisfied.
At Apex EDI, we offer a top-notch clearinghouse solution that works with the majority of EHR systems seamlessly. If you'd like to learn more about working with a clearinghouse, schedule a demo today.