When it comes to health care, efficiency is key. After all, the whole point of health care is to improve people's lives and keep them healthy. But with the high cost of healthcare and the growing demand for services, many healthcare organizations are struggling to keep up.
Over the past few years, there have been several changes in the healthcare sector. For example, the Affordable Care Act (ACA) has increased the number of clients that behavioral health practices serve.
These changes have impacted the way that behavioral health practices operate. Therefore, your behavioral health practice needs to adapt its operations to meet the increased demand. Here are six ways to improve efficiency and make room for more clients.
1. Invest in a Client Portal
As a behavioral health practice, you constantly look for ways to improve efficiency. One such way is to invest in client portals. These online platforms allow clients to access their health information and connect with their care team.
Benefits of client portals for your clients:
The portals eliminate the need for clients to make in-person appointments
They can access their health information on one platform
They can connect and communicate with their care team more easily
Benefits of client portals for your facility:
Increasing efficiency by reducing the need for paper records
Facilitating the communication between your clients and their care team
Acting as a central data point for storing each client's information
Allowing you to access and view your clients' medical records
2. Simplify Your Check-in Process
The check-in process is often the first opportunity for a client to have a positive or negative experience with your practice. A streamlined check-in process sets the tone for the rest of the client's visit and improves their satisfaction.
The process prevents clients from waiting in line and filling out paperwork before a doctor can see them. In addition, simplifying the check-in process can help to improve your client's compliance with treatment plans since they can plan their appointments.
By making it easier for your clients to check in on their own, they will be more likely to visit your office whenever possible and stay on track with their medical care.
3. Use Electronic Health Records (EHRs)
There are many benefits your facility can reap from using an EHR system. One essential benefit is that it can help you better track and manage your client's health information. This can include critical information such as their:
Medical history
Types of medications
Treatment progress.
An electronic health record system can also help you easily share information with other care team members. This helps to improve communication and coordination of care.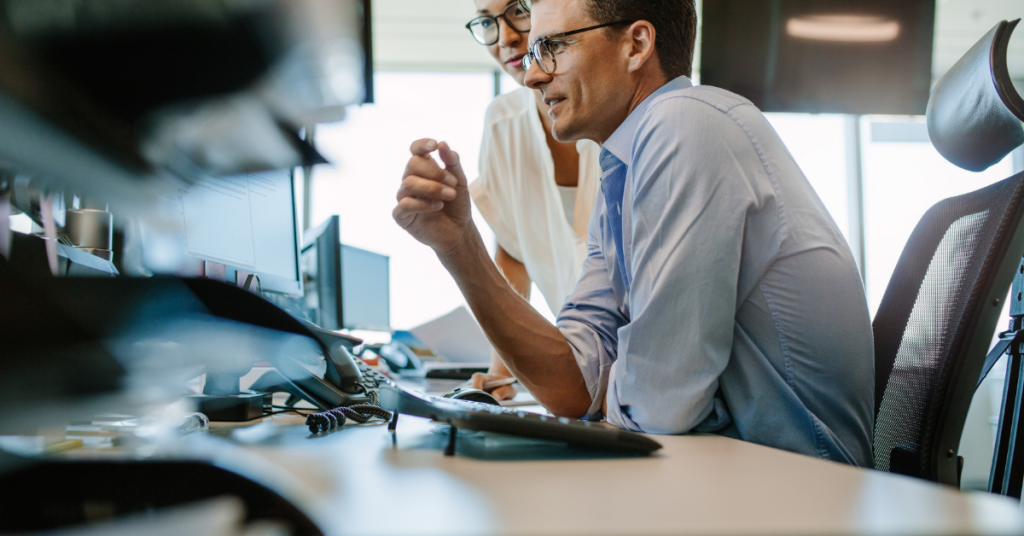 4. Integrate Team-based Models
Another way to improve your practice's efficiency and prepare for client growth is to implement a team-based care model. In this model, members of the care team are responsible for different aspects of the clients' care.
For example, one team member may be responsible for scheduling appointments, another may be responsible for providing therapy, and another may be responsible for coordinating care with other providers.
Team-based care models work best in busy environments since they improve communication and coordination of care. The models can also reduce duplication of services and make it easier for your clients to get the care they need.
5. Invest in a Practice Management Software
Practice management software is a type of healthcare software that manages a clinic's or a health center's day-to-day operations. The software can be invaluable for your behavioral health practice since it can streamline your operations and free up your time to focus on client care.
A great practice management software can help you by:
Sending appointment reminders to clients. Missed appointments are a significant source of lost revenue for healthcare practices, and each year, the U.S loses $150 billion.
By using appointment reminders (via text or email), your practice can reduce the number of missed appointments.
Providing real-time insights such as clients assessments
Streamlining operations such as client booking
6. Understand and Optimize Your Billing Systems
Billing is a critical component of any healthcare practice, and behavioral health practices are no exception. An optimized billing system can save your practice time and money while improving client satisfaction. Moreover, you need to understand the two main factors determining your reimbursement landscape. They are as follows:
Coding- Improper and incorrect coding can lead to improper billing that affects your facility. Moreover, downcoding major procedures may result in lower reimbursements. Downcoding refers to coding at lower levels than the services supported by medical documentation).
To avoid this problem, ensure your CPT codes is up-to-date and complies with the current standards for health facilities.
Payment- This is the transfer of money from the payer to the medical services provider. Payment mechanisms apply differently in various settings, such as hospitals and private physicians' offices.
Moreover, your team members may receive payment for the same service. For example, a surgeon and an anesthesiologist could receive separate payments after a successful operation. Establish a good working relationship with your payers to ensure timely and accurate payments.
Logik: The Solution to Your Billing Problems
At Logik, we understand that running a behavioral health practice is no easy task. Several tasks need your attention daily. That's why we want to take the coding and billing off your hands so you can devote time to serving your clients.
Our billing software automates billing and practice operations, allowing your behavioral health organization to maximize revenue while providing better client care. Logik allows you to:
Increase your claim acceptance rate while decreasing claim rejections.
Reduce billing process errors and inefficiencies.
Improve the efficiency of your practice operations.
Improve real-time client information management
Use custom reports and analytical capabilities to gain insights.
We also offer a safe, fully integrated solution that can simplify your claim process. Contact us today and schedule a free demo that can help your institution optimize its compensation. By browsing our blog, you can also learn more about how we help behavioral health practices like yours.